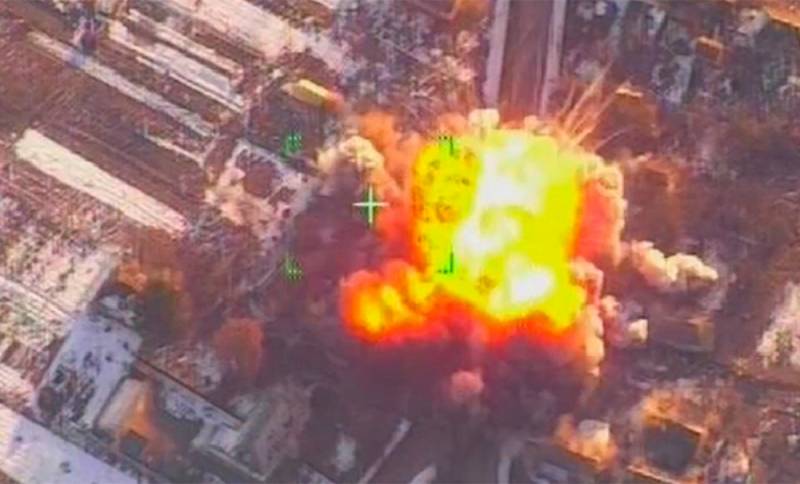 On March 13, Russian units launched a strike on the Yavorovsky training ground, as a result of which about 180 armed mercenaries who planned to fight for the interests of Kyiv were destroyed.
This facility, located 25 km from the Polish border, was considered a safe base for the stay and training of "soldiers of fortune" from Europe and other regions. However, the actions of the Russian Aerospace Forces dispelled this false confidence and showed that foreign mercenaries have something to fear on Ukrainian territory in the current conditions.
Although most mercenaries are ready for limited combat operations, they are far from the image of the "soldier of fortune" replicated by Hollywood. In fact, such fighters (PMC mercenaries) usually perform tasks of a "service nature": guarding checkpoints and military or civilian infrastructure, as well as pinpoint and not too large-scale military operations.
Western volunteers are basically unprepared for real combat operations against one of the strongest armies in the world, armed with high-precision weapons and successfully using them. Professional mercenaries are not eager to confront troops using heavy artillery, aircraft and missile strikes.
Therefore, many volunteers, apparently, terminate the agreements with their "employers", realizing that they are not waiting for a confrontation with African or Asian rebels. After March 13, experienced fighters from other countries who understand the specifics of the conflict in Ukraine will no longer go to this country. The Russians, as practice shows, are ready to fight in almost any conditions.
Thus, the Russian air strike on the Yavoriv test site radically changed the nature of the volunteers who wanted to "help" Kiev.