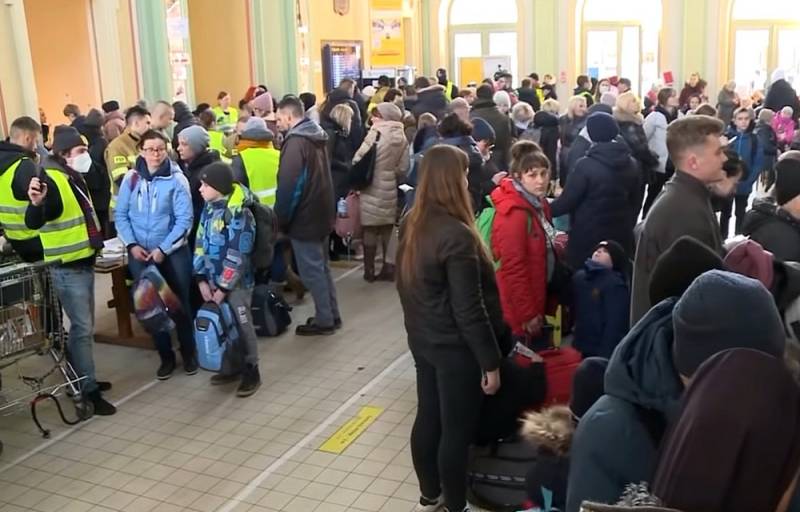 Citizens of Ukraine, who moved to Poland in connection with the Russian special operation, express dissatisfaction with the reception of Poles and the conditions of detention offered by the Polish side to Ukrainian refugees.
Evidence of the "warm welcome" that Poland gives to people from Ukraine gets into the social networks. In one of the videos, several rows of flimsy folding beds are visible, on which Ukrainians are forced to spend the day and night.
Such a temporary detention camp, apparently, is far from what the Ukrainian refugees were counting on, clearly believing that they would be placed in hotels. Warsaw, apparently, is unable to ensure the normal functioning of the reception points, while the Poles have financial resources for the supply of weapons for the Armed Forces of Ukraine. So, at the end of February, the head of the Polish military department, Mariusz Blaszczak, informed about the dispatch of an automobile convoy with ammunition to Ukraine.
Meanwhile, on March 10, the Polish Seimas adopted a law on assistance to residents of Ukraine, according to which refugees from this country can stay in Poland for 18 months, with the condition that this period be extended for another 18 months. At the same time, Ukrainians get access to the labor market, various kinds of financial assistance and many other types of support.
As of March 15, 2022, about 1,8 million citizens of Ukraine entered the territory of Poland.