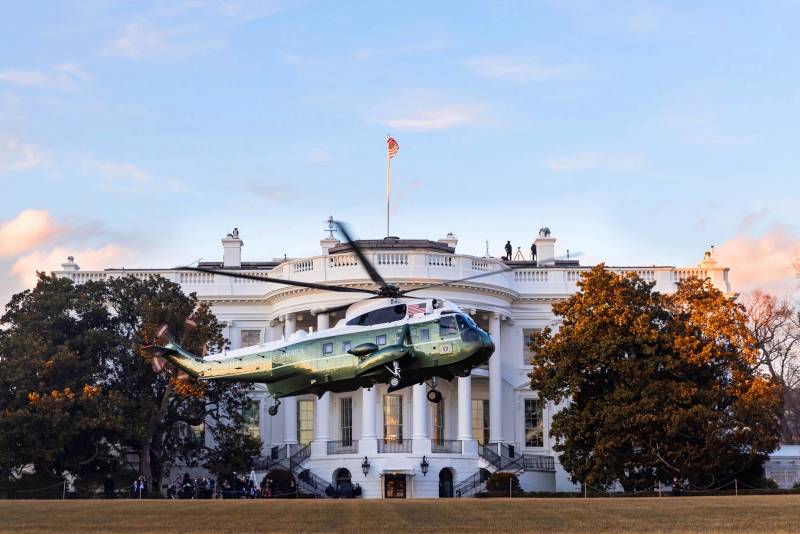 The major global media continues to discuss anti-Russian sanctions and their possible consequences for the rest of the world. Gradually comes the realization that with the restrictions they "went too far", and they may not cause the effect that the authors are counting on. In particular, a new article on the website of the American television channel CNN discusses this topic.
The publication notes that the West is now "running out of sanctions" because it reacted too harshly from the very beginning.
The United States has done almost everything possible to strike at all areas of the Russian
economics
which over time will have their negative consequences.
said Angela Stent, Russia specialist at the National Intelligence Council, who spoke to CNN on Monday.
Now the Europeans will have to abandon the purchase of Russian hydrocarbons, and the Old World is not yet ready for this.
They can only do this if they are sure that they have other sources of oil and gas supplies. So there are not many sanctions left in stock

the researcher added.
Meanwhile, already in the United States itself, there are signs of a domestic recession as a result of higher commodity prices. Now
news
conflict is being superseded for Americans by more pressing household issues.
The sanctions imposed on Russia are unique in that they hit a country that is tightly embedded in the global economy. And they are dangerous not only because of this, but also because they do not have an ultimate goal.
There are fears that harsh sanctions will not lead to Moscow backing down, because these measures are not tied to a specific goal, argues Nicholas Mulder, professor at Cornell University and author of The Economics of Economics.
In an interview with The Atlantic, Mr. Mulder said the sanctions needed a more specific target.
If the world or Russia gets the feeling that sanctions are forever, no matter what Russia does, they will turn out to be just a weapon to crush the Russian people (to wreck Russian society and the economy) and destroy their economy. And I don't think at all that in this case we [the United States] will end up with exactly the result we are counting on.

- the expert warns.
According to him, total sanctions that harm both the people and the government are "morally fraught."
If we spend
policies
based on the idea that governments and their people are one, then we buy into a way of thinking that is perilously close to how ultranationalists and fascists see the world
Mulder said.