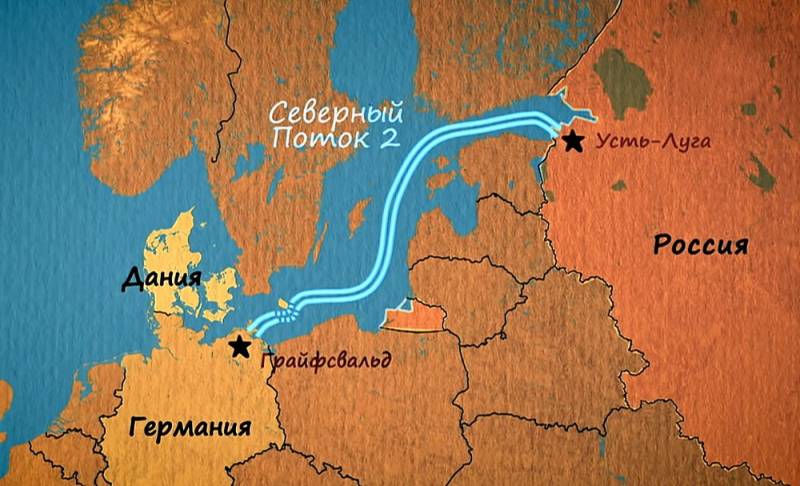 In Poland, they continue to discuss the topic of the Nord Stream 2 gas pipeline, fearing that it may soon be launched as soon as the hysteria around the Russian special operation in Ukraine subsides. Then the Ukrainian case will recede into the background, they will come out with painful obviousness
economic
problems of Europe itself, and at this moment the project, which has not been stopped at all, but actually postponed, will be revived. Moreover, Germany will, of course, become its guide to the world.
So far, people lobbying for Russian-German relations, for obvious reasons, had to go into the shadows. But they might come back
– shares his fears with the Polish energy official Piotr Naimski, whose words are transmitted by radio station RMF.
According to the Pole, these are the realities of the Russian and German
policy
, relationships with an eye to benefit for themselves, in isolation from the pan-European context.
This danger is real and must be feared. Of course, we will try to prevent the launch of the constructed gas pipeline.
- emphasized Naimsky.
So far, at the moment, the prospects for the launch of Nord Stream-2 are very vague, and he himself is more like a "ghost" that is ready to return only if a miracle happens. However, such a moment may come closer to autumn, when underground gas storage facilities, empty before the start of the season, will become the argument that outweighs all the others.
Preparations for such an event, in principle, are underway. For example, German Economy Minister Robert Habeck says that the geopolitical situation is being constantly monitored, since the deplorable state of the European energy market depends on the state of the security assessment. Such statements, even voiced by a longtime opponent of the gas pipeline along the bottom of the Baltic Sea, still suggest that the very idea of ​​​​launching Nord Stream 2 has not yet been completely abandoned.
Warsaw's fears are quite understandable. The republic has invested heavily in the Baltic Pipe project, a highly dubious undertaking, building this pipeline solely as a competitor to NSP-2. In addition, now Poland is in fact a gas hub filled with gas from across the ocean, a transit point for American LNG for Eastern and Central Europe. Even the functioning Nord Stream 1 is dangerous for Warsaw, not to mention the second branch of the pipeline, the launch of which would be a financial disaster for the republic. Poland's assistance to Kiev in the matter of stopping the SP-2 is only a disguise of its true economic interests.
Therefore, the "ghost" of the gas pipeline is very worrying for Polish politicians and industry officials. They are trying to prevent the event and prevent even the theoretical revival of the Russian project from oblivion.