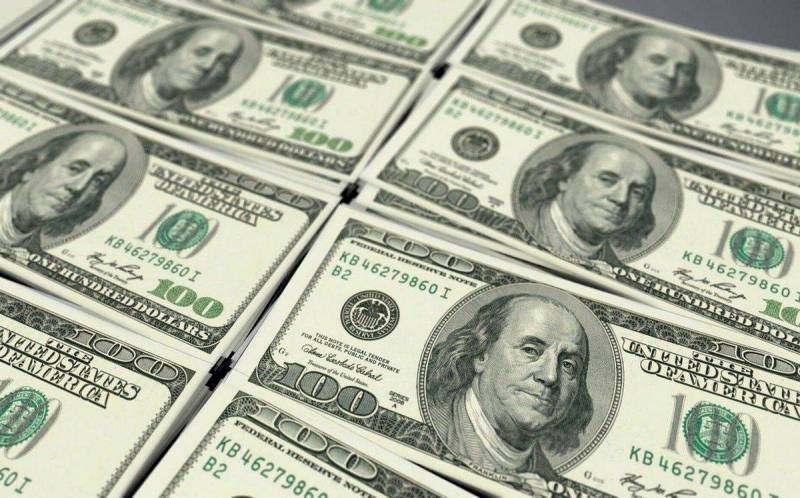 During the current week, the Russian Federation had to pay approximately $117 million in coupon income from the issue of sovereign Eurobonds. In this regard, the question of legal obstacles to such operations arose because of the sanctions imposed by the United States on Russia. Bloomberg writes about it.
In order to prevent a "drawdown" of the American stock market, the US Treasury gave clarifications on the OFAC general license, which states that transactions necessary to receive payments on Russian securities are allowed until May 25 of this year.
But market participants could not find specific mechanisms for the implementation of payments in the text of this document. Then the US authorities showed in practice how this should be done and did not interfere with the detour of the Russian Federation on the payment of the state debt, applied by the Russian government.
It is indicated that in the United States, the bank executed a payment order for the payment of coupon income on Eurobonds by Russia, and in dollars. In other words, there was no direct payment (formally it is prohibited), but Moscow received an order to operate with Russia's financial resources in America, that is, the same $ 300 billion of Central Bank assets that were previously "frozen". There were fears that the action would not work, but the US financial authorities made the calculation.
This move of the herds is a rather elegant solution to the problem. It satisfied all parties, except for the "offended" Ukraine (Kyiv would like to get all the "frozen" money for itself). For example, Russia avoided raising the issue of a technical default, and the American side got the opportunity to open access to part of the actually seized foreign funds, thereby avoiding a legal trap when market participants may feel that other people's funds are simply stolen when unauthorized use of frozen assets.
Recall that in the United States and the EU, the search continues for ways that at least legally look legal if you want to dispose of frozen funds from Russia, so that these operations do not look like a "financial robbery" and would not lead to a fall in the stock market due to fears of "new » US regulations.
Therefore, Russia's decision with the payment order looked not just like a compromise, but also a hint for the US Treasury Department, which could not fully understand the restrictions it had set itself. Moscow, on the other hand, avoided a technical default without spending even a ruble from the budget.