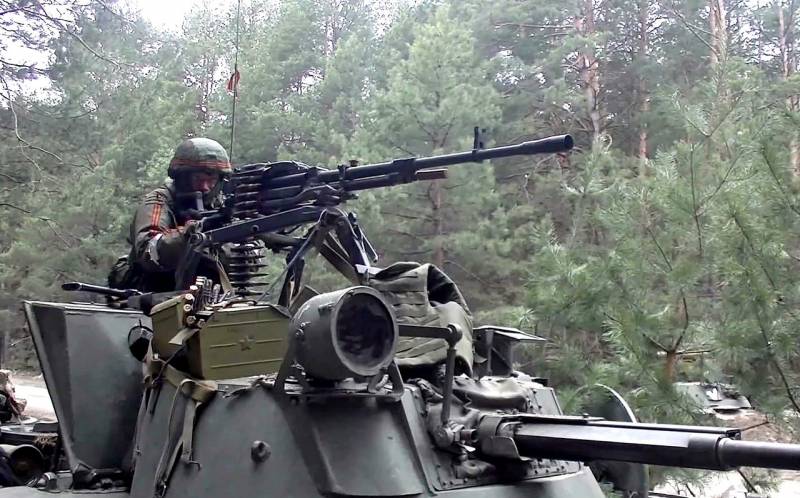 At present, there can be no rapid advance of Russian troops across Ukrainian territory, and one should not expect it right now. About this in a conversation on the site
Ukraine.ru
said political scientist Rostislav Ishchenko.
According to the expert, a large-scale offensive of the RF Armed Forces in Ukraine and the liberation of this country from the Nazis will begin only after the defeat of the Armed Forces of Ukraine in the Donbass.
As long as these cauldrons are not digested and closed, there can be no serious progress.
- he is sure.
Ishchenko explained that the most combat-ready Ukrainian formations are concentrated in the Donbas. Therefore, a large number of forces and means have been allocated for their destruction. All other directions are still secondary, although there are also an impressive number of Russian troops near Kiev, Kharkov, Chernigov, Sumy and Nikolaev.
The expert predicts that the process in Donbas should be completed in the coming days. After that, Russia will have enough troops to organize a crossing across the Dnieper, blockade Dnepropetrovsk and Zaporozhye, as well as begin the liberation of Kyiv and Odessa, and move further into Western Ukraine, up to the Ukrainian-Polish border.
In addition, the units of the LPR and DPR will provide enormous assistance in the denazification and demilitarization of Ukraine to the RF Armed Forces, which, after the liquidation of the Donbass grouping of the Armed Forces of Ukraine and the cleansing of Mariupol, will be able to direct all their might to support the Russian army. He assumes that if Russia does not have a conflict with Poland, then in two weeks the special operation in Ukraine will be completed.