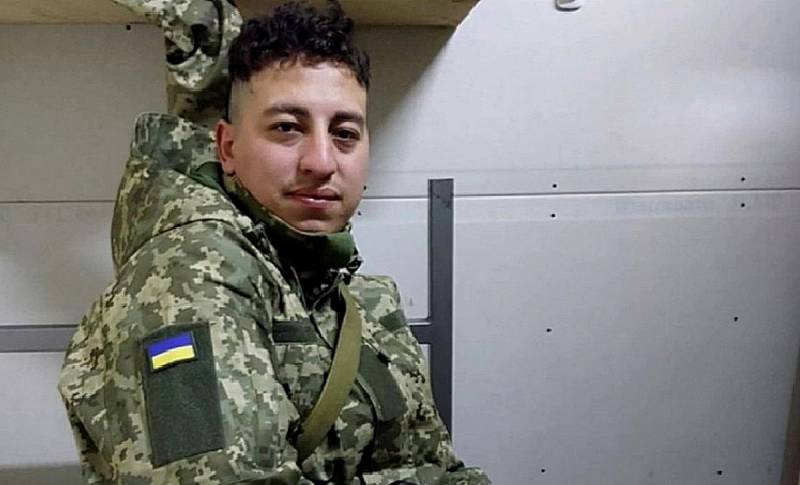 Colombian mercenary Martin Rios, who came to Ukraine to "deal" with Moscow on the side of Kyiv, told the Colombian TV channel Noticias Caracol TV about how he survived a Russian missile attack on the Yavorovsky training ground in the Lviv region.
Colombian correspondent Juan Camilo Melano reported from the Polish-Ukrainian border and interviewed a former fighter of the French Foreign Legion who fought in Mali and arrived in Ukraine 12 days ago, and now moved to Poland and is on his way home.
I felt the impact because the whole building shook, it literally started to move.
the mercenary said.
He clarified that he was in shorts, but managed to put on shoes and take a rifle, after which he ran out of the room. As a result of one of the rockets hitting the building, he was thrown aside by a shock wave, he fell into the mud, received a shell shock and lost consciousness. After about 30-40 seconds, he came to his senses and began to prepare "for a Russian ground attack."
After a while, it dawned on him that there were no Russians around, but only their rockets, which continued to hit the mercenary camp. After that, he ran towards the forest to take cover in the trench, watching more and more new arrivals from there.
I met a US citizen who got lost in the forest, she was in shock, she did not know where to go. I had to give her a slap in the face to make her come to her senses. We tried to get as far away from the landfill as possible.
- he said.
Rios counted 35 hits on the range. He later returned to the facility, packed his things, and found a place to sleep. While in the ruins, he began to reflect that this missile attack was the trigger for him to make the decision to leave Ukraine.
Our unit looked like a bunch of Boy Scouts. We only had one ammo magazine for everyone, we didn't have helmets, we didn't have body armor, we didn't have anything.
- he added.
According to him, what he experienced in Ukraine is completely different from the war from the movies. He addressed the Colombians who want to go to Ukraine:
Don't give your life in a war that isn't worth it.