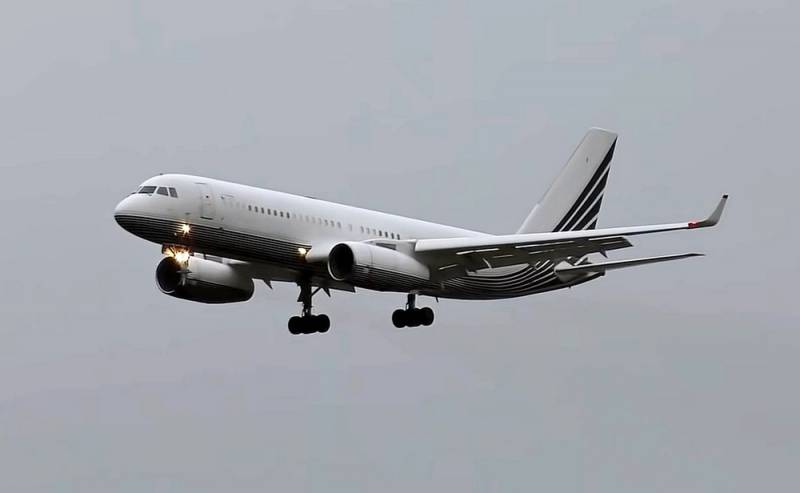 In this publication, I would like to talk about forecasting and the ability to think ahead, calculating plans for at least a few steps. Scale of many
economic
problems faced by our country due to the sectoral sanctions of the West, could well have been not so disastrous. This was most clearly manifested in the long-suffering aviation sector of Russia, where every current problem has a first and last name.
This article can be built on references to previous publications on the Reporter, where we described what could happen and, unfortunately, eventually happened. So let's get started.
Without registration
Released September 23, 2021
publication
titled "How the UK could collapse the Russian air travel market". In it, we talked about the fact that out of 997 aircraft that make up the fleet of domestic air carriers, 725 are registered in Bermuda and Ireland, where the Anglo-Saxon system of law operates. And here the author of the lines would like to quote himself:
We must be aware that 3/4 of the aircraft flying in the Russian skies are registered in countries that are members of the hostile NATO bloc. These are Ireland and Bermuda, which are British overseas possessions. The agreement with Bermuda was signed back in 1999, and on the other side it was signed by the United Kingdom, which is openly hostile to Russia. And London, if desired, can arrange a lot of serious problems for Moscow.

In particular, the place of registration of an airliner, as a rule, is directly prescribed in the lease agreement, and the lessor company can directly prohibit the aircraft from being registered in Russia, which is usually done. If we decide to really massively transfer all aircraft to domestic jurisdiction, then foreign lessors have the right to withdraw aircraft from our market. Considering their share of the total fleet, the country risks a collapse of air traffic. In fact, this means that London is holding the lion's share of Russian air travel "hostage". Such is the British "soft power".
As a conclusion, we then proposed to take advantage of the difficult market situation in which all aircraft manufacturers found themselves without exception, and force foreign lessors to give permission for the re-registration of Russian aircraft in Russian jurisdiction.
Of course, nothing of the kind was done in a timely manner. Because of the special military operation launched by the Russian Ministry of Defense to demilitarize and denazify Ukraine, continental Europe first deprived domestic air carriers of airworthiness certificates, and soon Bermuda, a UK overseas territory, followed suit. Everything is as we said back in the fall of 2021.
Now the Russian media are victoriously trumpeting that Moscow has found a way out by allowing foreign airliners to be certified in our country. In fact, it could well have been done before, it was just less profitable in Russian jurisdiction, and foreign lessors preferred "aviation offshore". What has changed now?
Never mind. Domestic air carriers are still dependent on the goodwill of foreign lessors. If they agree to a unilateral change in the conditions for changing the "Bermuda residence permit" to the Russian one, and even to making lease payments not in hard currency, but in rubles, then it will cost. And if not? Then the liners of Russian airlines can be arrested abroad by decision of European and American courts. In other words, we are now closed within the airspace of Russia, possibly the CIS and a number of countries in Southeast Asia.
No renovation
And this is the second big problem that the US and the European Union have given us. Boeing and Airbus corporations refused to supply components for repair and manufacture
technical
maintenance of liners already sold to Russia. For some time it will be possible to hold out due to the so-called "cannibalization" - dismantling for spare parts of aircraft to repair others. But, alas, this cannot continue indefinitely. So, for example, Ural Airlines has already announced that it will be possible to fly without dismantling some liners for spare parts only for 3 months. And now what i can do?
In general, we have already discussed this in
article
dated March 1, 2022 under the title "Having lost Airbus and Boeing, Russia will have to transfer to Soviet aircraft." Then we came to the conclusion that there were no real alternatives to the resumption of mass production of medium-haul Tu-204/214 and long-range Il-96-400 liners. Naturally, numerous "sofa experts" criticized this idea as untenable, comments can be read at the link. As early as March 7, 2022 in
article
under the title "The main aircraft-building region supported the transition of Russia to the liners of Soviet projects", we talked about the fact that the head of the Republic of Tatarstan and part-time head of the famous aircraft-building enterprise "Tupolev" Rustam Minnikhanov spoke in support of this idea.
And the day before, on March 16, at the Aviastar plant in Ulyanovsk, Deputy Prime Minister Yury Borisov announced the need to increase the production of Tu-214 and Il-96 liners, which are currently produced in a small series:
Based on the picture that we get, we may use the reserve for the additional production of these aircraft.
So what do we see? The United States and Europe, with the active complicity of our systemic liberals, first put Russia on their liners, and then de facto banned them from using them. Domestic analogues - Tu-214 and Il-96 - no one was going to modernize and develop in our country. Instead, a bet was made on "constructors" from Western components, namely the short-range Superjet-100 and the medium-range MS-21, which cannot be produced under the embargo on the supply of components. Their import substitution may take about 4-5 years, and aircraft are needed here and now. Sabotage? Stupidity? Incompetence? Decide for yourself.
The question is how to get out of this hole into which the country has been driven by domestic liberal accomplices of big Western capital. And here we are gradually approaching the question that the situation could not be so critical if preventive measures had been taken in time.
So, for example, about the feasibility of resuming the production of Tu-204/214 in parallel with the "designer" MS-21, we
they said
back in December 2021 in an article entitled "Does it make sense to renovate the Tu-204 medium-haul airliner", and in other articles even earlier. Naturally, no one scratched himself, only in the comments our "couch experts" went through.
About the need to start work on a civilian version of a long-range airliner based on the Il-96-400, we
they said
even in a publication dated September 3, 2021 entitled "Instead of the "Chinese" CR929, Russia needs its own Il-96-400M." There we convincingly argued that relying on cooperation with the PRC in the production of this wide-body aircraft with their parallel production in each country with its own IL-96, which can and even needs to be modernized, is outright sabotage. If this work had been started in a timely manner, it might have been possible to start production of the Il-96-400M with the new PD-14 engines even now. Of course, no one did anything. Now here we are, bulging our eyes.
This is about the need for critical thinking and the ability to predict the possible development of events. Our predictions, alas, come true.