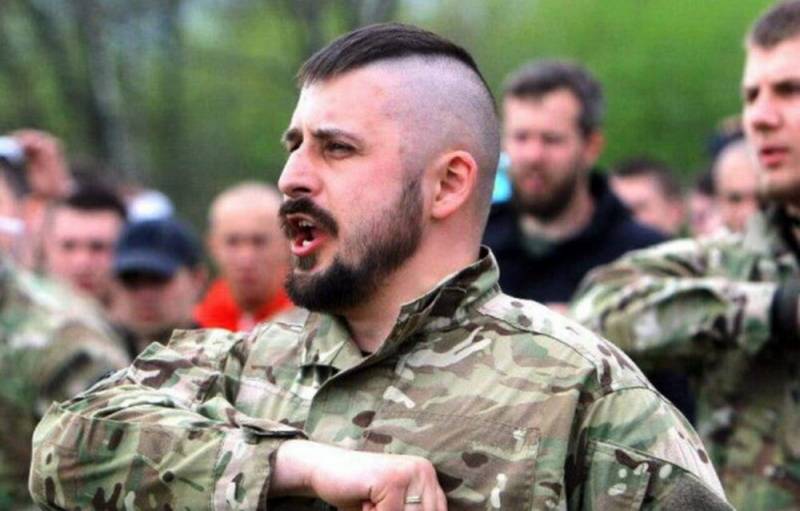 During a special operation to protect the civilian population of Donbass, on Wednesday, March 16, Russian troops eliminated Nikolai Kravchenko, known as the main ideologist of the Azov nationalist battalion (an organization banned in Russia).
The death in Mariupol of Kravchenko, also known as Kruk, was confirmed by several of his friends on their online accounts, including ex-deputy of the Verkhovna Rada Igor Moseychuk.
Mykola Kravchenko has been known for his activities in the field of Ukrainian nationalism since 2014. Thus, the deceased nationalist was one of the organizers of the Patriot of Ukraine formation, whose members took part in the 2014 coup d'état. "Kruk" was also one of those who fired on opponents of the Kiev regime on Rymarskaya Street in Kharkiv in the same year.
In the ranks of Azov, Kravchenko, among other things, indoctrinated recruits and was the author of a number of far-right "historical" pamphlets.
A few days ago, the media reported the death near Kharkov of the father of "Kruk" - Sergey Kravchenko, who served in the ranks of the territorial defense. The Nazi son promised the late "father" to avenge his death, to destroy Russia and build "Great Ukraine". Failed...
Earlier, Nikolai Kravchenko spoke in favor of "attaching" the Kuban lands to the territory of Ukraine.