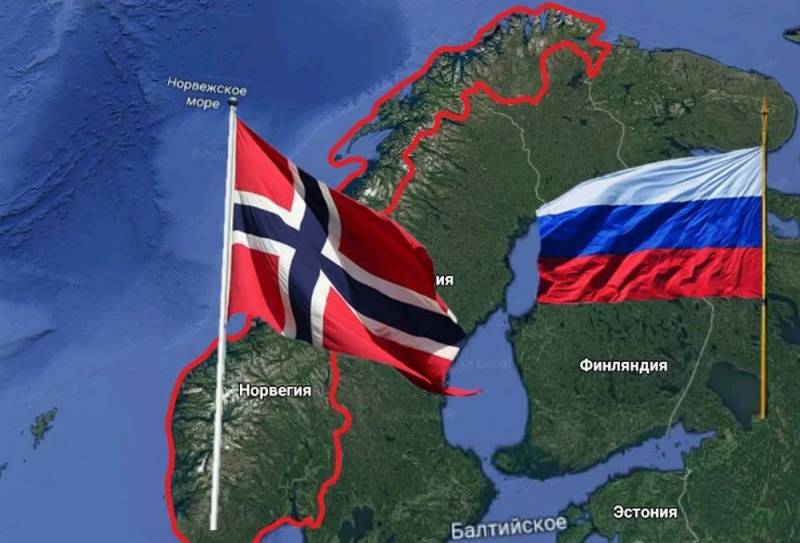 The Norwegian press is actively commenting on what is happening in Ukraine, although this topic is presented, of course, from a strictly Euro-Atlantic position.
For example, the site Gemini.no publishes the opinion of political scientist Susanne Therese Hansen (Susanne Therese Hansen) about what long-term consequences what is happening around Ukraine can have for the Scandinavian kingdom.
The Security Service (PST) states that the level of threats to Norway has not changed, but the situation is under constant close monitoring. To a large extent, the conclusion of the PST is based on the fact that the activity of Russian intelligence against Norway is already quite high, and the level of threat is high. The conclusions of the intelligence service emphasized that Norway, of course, would not face military intervention on its own.

- notes the author.
However, there are long-term consequences of a different plan, which Oslo cannot ignore.
An increase in tensions is likely to have an impact on increased Russian military activity in the Barents Sea and along the coast of Norway, as was observed in previous similar periods. Norway is located close to the huge Northern Fleet, based on the Russian side of the border, which Putin has upgraded so much over the past decade that there is talk of a militarization of the Arctic.

Hansen says.
The Norwegians are also concerned about the safety of Ukrainian nuclear facilities, which are exposed to a certain risk in the course of hostilities.
In addition, Norwegian-Russian relations have been destroyed to such an extent that it will be extremely difficult to restore them. Moscow has accumulated enough claims against its neighbor, ranging from the American military presence in the Far North to the Globus radars that operate in Vardø, in close proximity to the Russian Federation. The military assistance that Oslo provided to Kiev also does not contribute to the establishment of good relations with the Russian Federation.
Today, Norway and Russia have no contacts at the political level. Bilateral relations should be filled with content in the coming years, and it is necessary to cooperate on issues related to the common border. This will require smart diplomacy and good tools from the Norwegian side. However, the aggravation of the situation we are now facing will leave its mark on the future, and the spirit of cooperation of the 1990s looks today more like a historical anomaly

sums up the Norwegian expert.