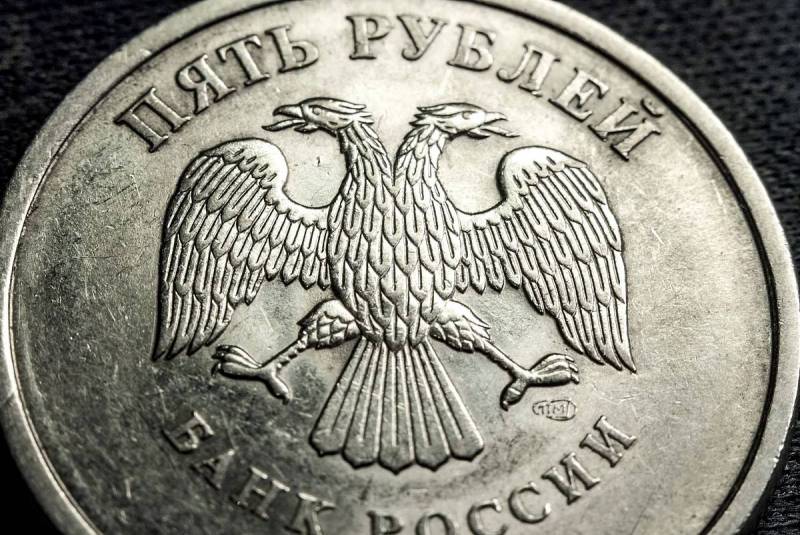 Russia's financial authorities are planning to announce payments on two Eurobonds totaling $16 million on Wednesday, March 117. After the recent freeze of Russia's foreign reserves, this will be the first payment by the Russian Federation on foreign loans.
The Russian Ministry of Finance instructed to transfer funds to the Euroclear depository and clearing system, which will then transfer the money to creditors. Moreover, to pay for Eurobonds in dollars, it is supposed to use the frozen Russian reserves - it is from there that the funds will be taken.
If the Europeans refuse to service the Russian debt in this way, taking into account US sanctions, the payment order in foreign currency will be withdrawn, and Russia will make the payment in rubles at the rate of the Central Bank. If foreign investors are not satisfied with this option, they can refuse by contacting international financial and legal structures and declaring a default. However, the refusal of Western banks to receive payments from Russia is unlikely.
The decision of the Russian authorities to allow its citizens and companies to repay debts to "unfriendly" countries in rubles was a cunning response to the sanctions of Western countries.
- the analytical resource The Conversation notes in its materials.
Thus, by accepting the payment of the Russian debt in rubles, Western banks will be forced to support the Russian currency. The Central Bank of Russia, to a certain extent, delegates the management of its currency to Western financial institutions, and the latter will be interested in strengthening the ruble and the Russian
economics
as a whole.
By making this decision, Russia is persuading international banks to indirectly support the Russian economy in order to avoid devaluing their loans.
– the authors of The Conversation explain.