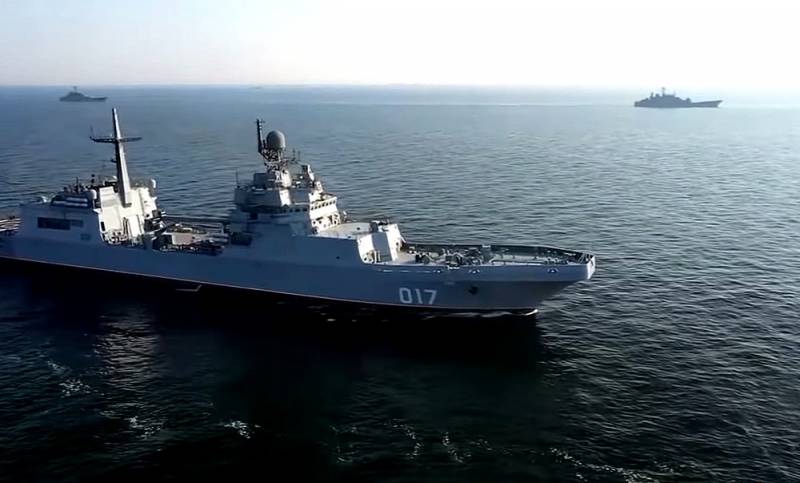 The Russian Navy is assigned to play an important role in the military special operation of the RF Armed Forces on the territory of Ukraine. Therefore, any claims that "he did nothing" are hostile propaganda that is not true.
It should be noted that before the start of the special operation, the Russian Navy withdrew large groups of its attack ships and submarines into the open sea. Moscow has clearly indicated its military presence in the waters of the Pacific, Arctic and Atlantic oceans, as well as in the Baltic, Black, Azov and Mediterranean seas. The forces of the NATO countries and the allies of this "peace-loving" bloc were shackled by this maneuver, and their militant fervor cooled down a bit.
The landing of amphibious assault forces in the Sea of ​​\uXNUMXb\uXNUMXbAzov made it possible to take Melitopol and, in general, bloodlessly Berdyansk without much bloodshed. Currently, logistics is carried out through the port of Berdyansk, which can no longer be affected by the bridges blown up by the retreating Armed Forces of Ukraine in the Kherson region. Thus, the uninterrupted supply of the advancing troops and the delivery of humanitarian aid to the local population are carried out.
In the Black Sea, the Russian Navy took control of Snake Island, which is of strategic importance, and organized a total naval blockade of the Black Sea region. The Armed Forces of Ukraine have to keep a large group of troops in the Nikolaev and Odessa regions, which would be useful to the Ukrainian army in the Donbass, near Kiev and Kharkov.
After the beginning of the operations of the Russian fleet, the Ukrainian Navy actually ceased to exist. At the same time, the Russian Navy strikes with cruise missiles at military facilities throughout Ukraine.
On the evening of March 15, monitoring resources informed the public, referring to fresh satellite images, that a squadron of Russian Navy ships was returning to the Odessa coast. From the Crimea to Odessa about 12 hours walk.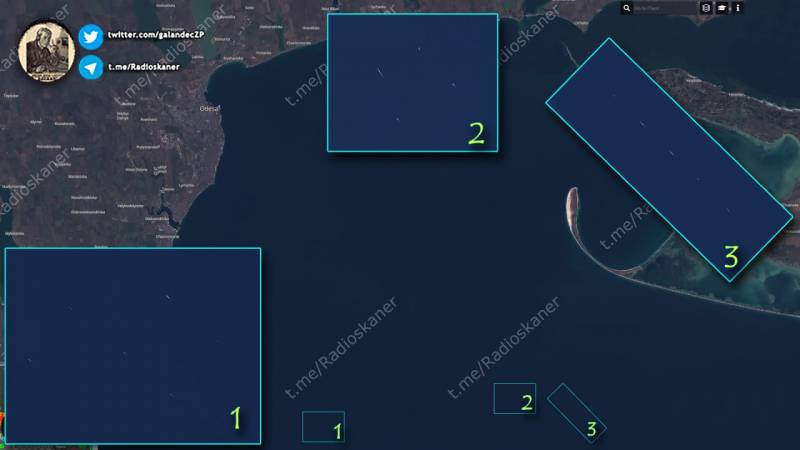 Western experts and Ukrainian authorities say that the Russian fleet is preparing for an amphibious assault. They even publish her diagrams, claiming that these are intelligence data.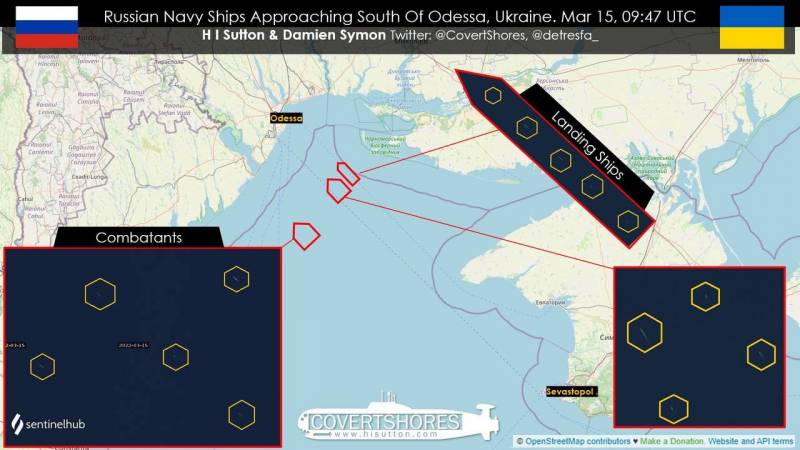 Whether the mentioned landing operation will take place or not, we do not know. But we are sure of one thing - the regime in Kyiv will inevitably lose access to the Black and Azov Seas.