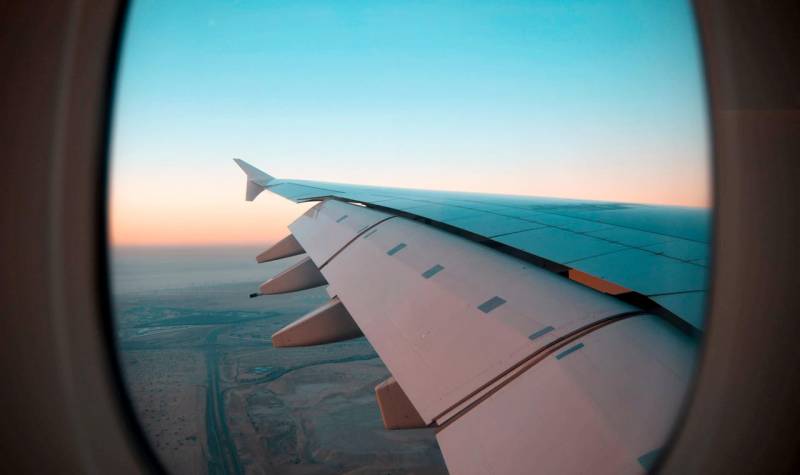 The countries of the Western world and their satellites, after the imposition of sanctions against Russia in the field of airspace and mirror measures of Moscow, faced serious problems. Air carriers report that there has been an increase in the duration of flights, increased fuel consumption, technical difficulties appeared and ticket prices had to be raised.
Russia occupies half of Eurasia, so it became interesting for foreign experts themselves to find out how much the flights of airlines that Moscow banned from using the airspace of the Russian Federation have lengthened.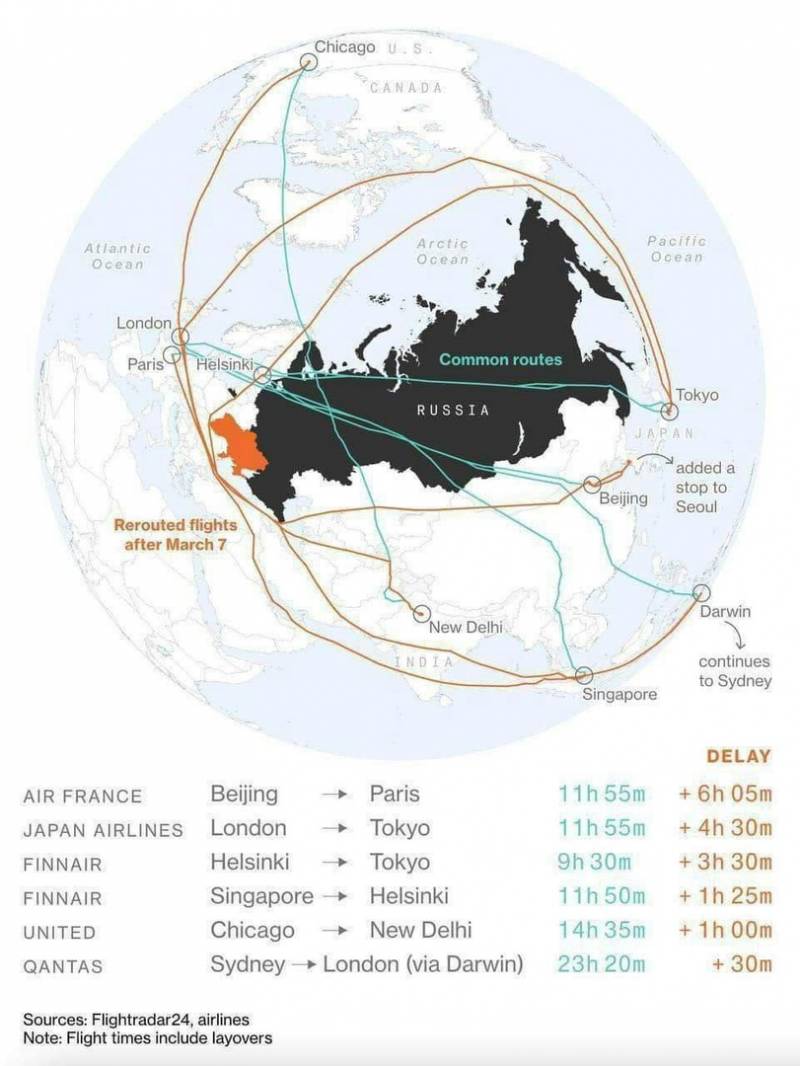 For example, an Air France flight from Beijing to Paris is now 11 hours 55 minutes (an increase of 6 hours 05 minutes). In turn, the Japan Airlines flight London - Tokyo now also lasts 11 hours 55 minutes (an increase of 4 hours 30 minutes).
The Finnair Helsinki-Tokyo flight is 9 hours 30 minutes (an increase of 3 hours 30 minutes) and the Singapore-Helsinki flight is 11 hours 50 minutes (an increase of 1 hour 25 minutes).
Now the planes of one of the largest American airlines in the world, United Airlines, fly the new route Chicago - New Delhi (India) in 14 hours 35 minutes (an increase in duration by 1 hour). Even the liners of the Australian Qantas now overcome the distance Sydney - London in 23 hours 20 minutes, i.e. spending 30 minutes more than before.