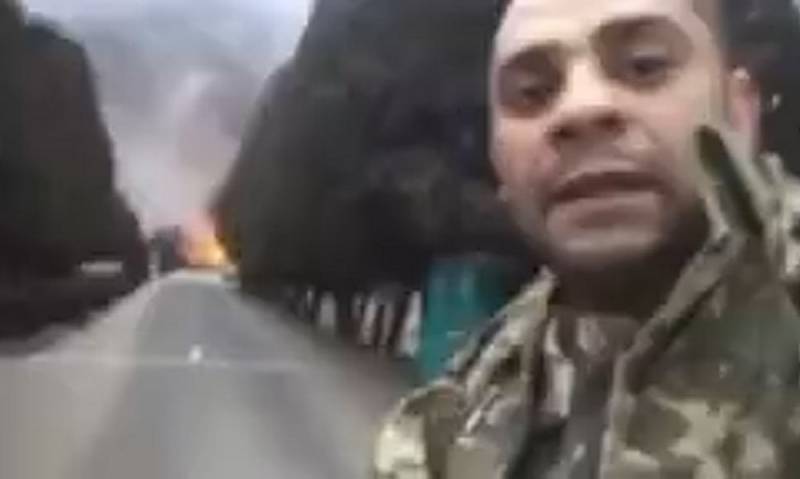 During the conduct of a special military operation by Russia to denazify and demilitarize Ukraine on March 13, the RF Armed Forces launched a missile attack on the "peacekeeping" Yavoriv training ground of the Armed Forces of Ukraine in the Lviv region.
Ukrainian authorities
сообщили
about 35 dead, and the Russian Ministry of Defense
informed
about the destruction of about 180 foreign mercenaries at this facility, which was turned into a collection, training and coordination point for foreign mercenaries.
Confirmation of the data of the Russian military department is the testimony of an eyewitness. One of the surviving foreign mercenaries who filmed the incident. He did not hide his feelings giving details and could not hold back his tears.
Here, the base has just been destroyed, we're leaving. Among the dead are my friends, so let's get out of here. The base has been destroyed. I need to get myself together. Here, the destroyed base, and they also bombed there. Just…
- said a foreign mercenary.
Our base, where we signed a military contract with Ukraine, has just been destroyed. There were dozens of us, only we remained. There were hundreds of soldiers at this base, Americans. One hundred percent someone sold information about our database
- adds the Frenchman, crying.
Thus, the Frenchman recognized everything that the Russian side had repeatedly said. Probably, after what happened, there will be fewer foreigners who want to fight on the side of the Bandera regime.