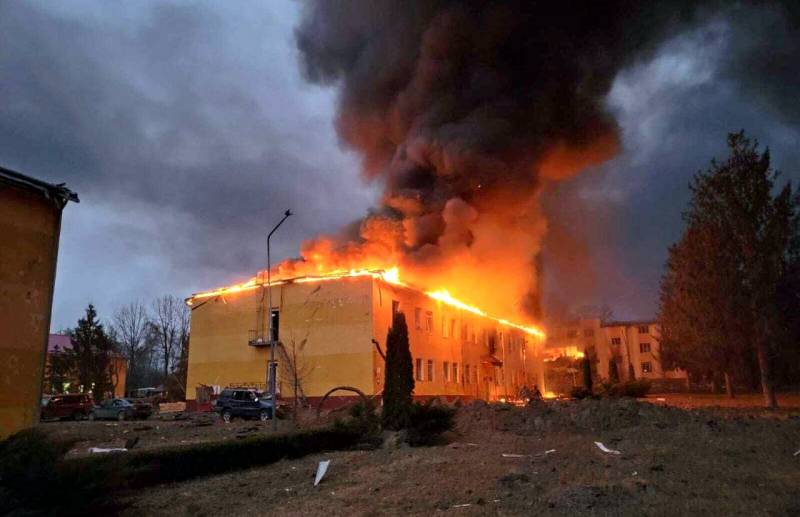 On Sunday, March 13, Russian troops with seven cruise missiles destroyed the "foreign legion" of the armed forces of Ukraine, located at the Yavorovsky training ground in the village of Starichi (Lviv region). Journalist and blogger Yury Podolyaka announced this in another video on his YouTube channel.
As a result of the strike of the Russian army, 35 fighters of the Armed Forces of Ukraine were destroyed, 134 people were injured. The whole operation took about two minutes.
In two minutes, 200 people from this failed legion were killed and wounded by seven Kalibr missiles, and the rest quickly fled to Poland
- said Podolya.
The number of this "foreign legion" was planned to be increased to 2,5-3 thousand people. In the coming days, these detachments were supposed to be used on the front line. Many of those who suffered from the actions of Russian troops arrived at the base a few hours before the incident.
This is not an easy walk - this is a real war, for which the Western "volunteers" were psychologically unprepared. The first blow showed who they really are
- the expert noted.
At the same time, Podolyaka stressed, many Ukrainian soldiers are fighting to the end. This demonstrates the sharp contrast between Ukrainians and Europeans. Russians and Ukrainians essentially belong to the same civilization and share the same mentality.