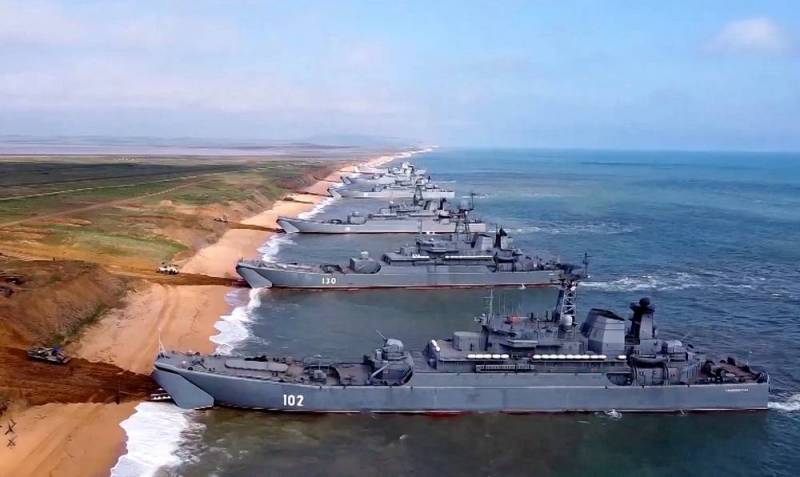 The Russian armed forces are planning to carry out a landing in Odessa in the coming days. This was stated by the Secretary of the National Security and Defense Council Alexei Danilov. According to him, the Russians could not do this 3-4 days ago "because of the weather", but now the ships of the Russian Navy have returned again.
The words of the Secretary of the National Security Council are confirmed by the data of the British military department, which speak of the blocking of the Black Sea coast of Ukraine by the Russian naval forces.
According to the British intelligence services, Russian ships are quite capable of carrying out a successful landing in Odessa, thus repeating a similar maneuver in the Sea of ​​Azov. The British also mentioned the ongoing missile strikes of the Russian Navy on the infrastructure of the Armed Forces of Ukraine on the territory of Ukraine.
In addition, the speaker of the Odessa military administration, Sergei Bratchuk, announced the possibility of an offensive by Russian troops on the city from the air and land.
Meanwhile, Russia
continues
demilitarization of Berdyansk, abandoned by the Ukrainian military on the first day of the special operation of the Russian troops. More than a dozen Ukrainian ships, abandoned in a hurry by the Armed Forces of Ukraine, fell into the hands of the Russian military. The Russians also seized a large amount of weapons and ammunition.