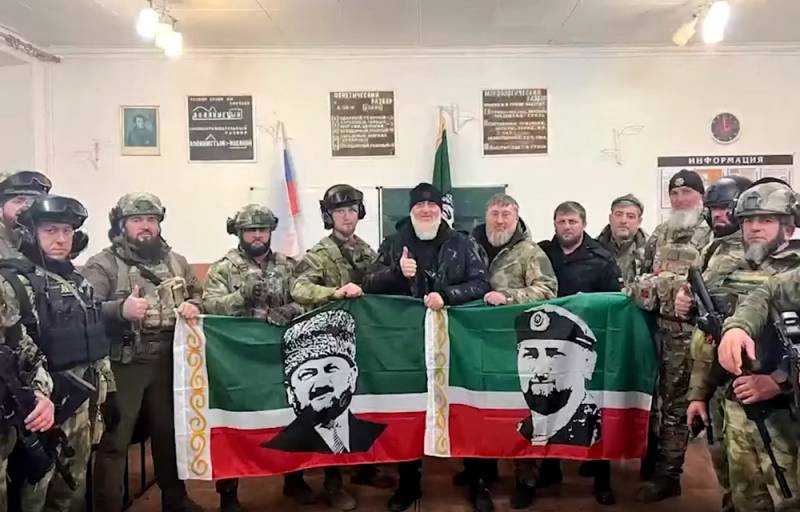 Ramzan Kadyrov announced on Monday, March 14, that 5 Chechen fighters had arrived at Mariupol to take part in the assault on the city. At the same time, the head of Chechnya offered to surrender to the units of the Armed Forces of Ukraine and the national battalions holding Mariupol.
The leader of the Chechen Republic delivered an ultimatum to the Ukrainian soldiers, giving the deadline for the surrender of the city until Monday evening.
I want to say to all Bandera and shaitans who mocked the people of the Donetsk and Luhansk republics. You have only one chance - either shoot yourself or surrender. I want to tell the residents of Mariupol that our fighters will protect you so that nothing happens to you
Kadyrov noted in his address.
In addition, Ramzan Kadyrov expressed confidence that the tasks set by the Russian leadership would be fulfilled in other cities of Ukraine. All foreign units that support the Kiev authorities and carry Western ideology alien to the peoples of the Russian Federation will also be destroyed.
Meanwhile, radio broadcasts on FM frequencies report the blockade of Mariupol by Russian and LDNR troops and call on the Ukrainian armed forces to voluntarily lay down their arms, then leaving the city along humanitarian corridors. All those who surrender are guaranteed life and the necessary medical care.