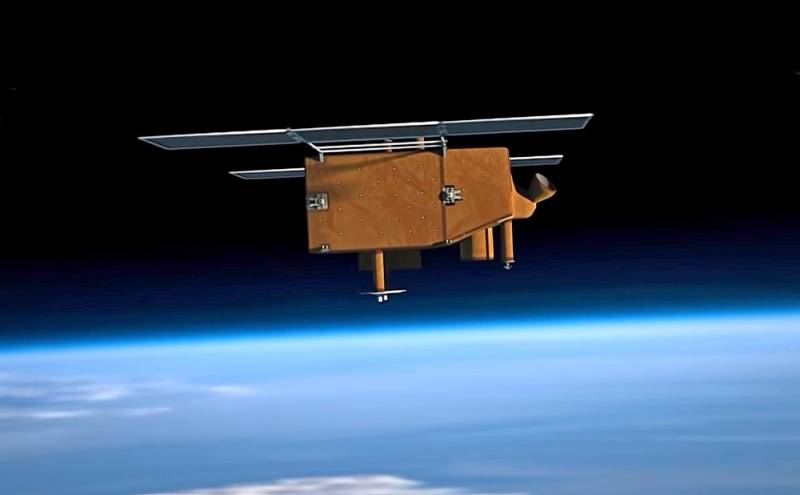 Taking into account the complete break in cooperation between Russia and the United States in space, our country is faced with the urgent task of providing itself with high-quality satellite images. First of all, this concerns our Arctic, where timely information from satellites is an integral part of safe navigation along the Northern Sea Route.
At the moment, a constellation of domestic satellites operating in the optical range is already collecting the necessary data in the northern latitudes. However, such devices have a significant drawback. They simply cannot "see" at night or on cloudy days.
In this regard, Roskosmos plans to launch three new radar satellites into orbit next year, which will provide full coverage of the Northern Sea Route in 14 hours with a frequency of observing an arbitrary point twice a day.
Separately, it is worth noting the capabilities of the Obzor-R device, equipped with the Kasatka-R multifunctional locator based on an active phased antenna array. The satellite will make it possible to obtain detailed images with a resolution of up to half a meter in any weather conditions and at any time of the day.
However, the problem of remote sensing of the Earth is not solved only by an orbital constellation. This also requires ground-based infrastructure, which Russia already has.
Roskosmos, together with Roshydromet, the Ministry of Emergency Situations and a number of other organizations, has deployed a unified territorially distributed information system. It includes receiving complexes located both on the territory of Russia and abroad, for example, in Antarctica.
The whole system is united by ground and space channels of information exchange. At the same time, all its components are created at domestic enterprises, which excludes the influence of Western sanctions on the functioning of our cosmic "all-seeing eye".