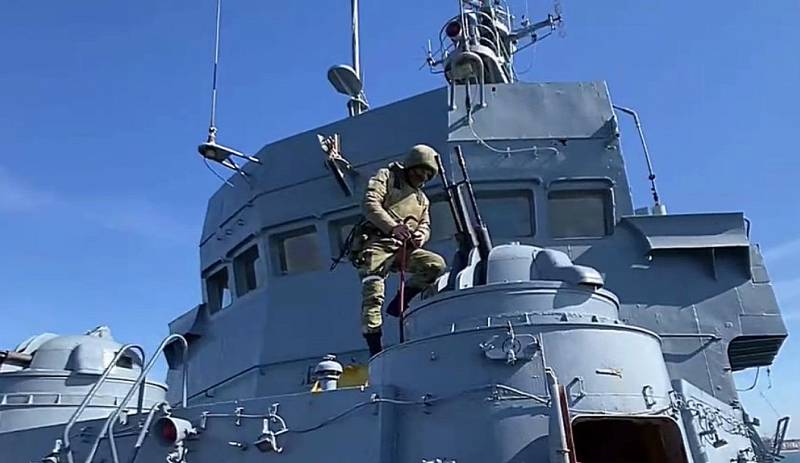 Russia continues the demilitarization of Berdyansk, occupied by Russian troops in the first week of the special operation in Ukraine. Ukrainian servicemen hastily abandoned their positions before the appearance of the Russian armed forces, leaving more than a dozen ships and boats at the disposal of the latter.
It is noteworthy that all the ships left by the Ukrainians are in good condition and are supplied with food.
In the port of the city, the Russian military cleared the mines of the Navy tug "Koreets" (U-830). One of the Russian fighters noted that a large amount of explosives, signal mines, various weapons and ammunition were seized from the ship, which could be enough for several years of defense.
Meanwhile, Russia does not leave the civilian population of Ukraine in trouble. On Saturday, March 12, a convoy of the Ministry of Emergency Situations of the Russian Federation delivered a 36-ton convoy of humanitarian aid to Berdyansk. Citizens were given food packages with canned fish and meat, sugar, cereals, baby food, household chemicals and personal hygiene items. According to the representative of the National Guard, about 3 thousand of the most needy residents of Berdyansk received assistance.
In addition, the Akhmat Kadyrov Foundation brought about 80 tons of provisions and medicines to Melitopol.