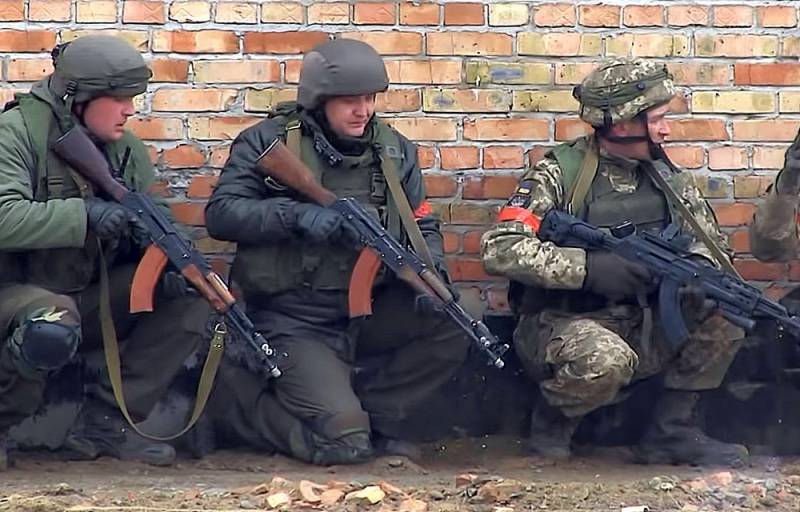 On the night of March 13, during the Russian special military operation to denazify and demilitarize Ukrainian territory, the RF Armed Forces
inflicted
massive missile attack on the infrastructure of the Armed Forces of Ukraine in Western Ukraine. Structures were destroyed at the Yavorovsky training ground, located 30 km northwest of Lviv and 10 km from the border with Poland, as well as a command post in the village of Starichi, Yavorivsky district, Lviv region, from which this facility, converted to NATO standards, was controlled.
According to the American journalist Nolan Peterson in his blog, out of 200 foreign mercenaries who arrived in Ukraine, only 30 people decided to fight. He clarified that a missile strike was launched at the transshipment point for foreigners today. At the same time, the mercenaries in Ukraine have been complaining for some time that they are running out of food, water and ammunition, and also lacking the elementary benefits of civilization. Some of them are depressed and have already said goodbye to their loved ones.
In turn, the Russian Defense Ministry informed the public that the use of long-range precision weapons made it possible to destroy about 180 foreign mercenaries and a large batch of military equipment. The training center of the Armed Forces of Ukraine was located at the Yavorovsky training ground, where they deployed: a point for the preparation and combat coordination of foreign mercenaries before being sent to areas of hostilities against Russian military personnel, as well as a storage base for weapons and military equipment coming from foreign countries.
equipment
. The Russian military department promised to continue the destruction of foreign mercenaries who arrived on Ukrainian territory.