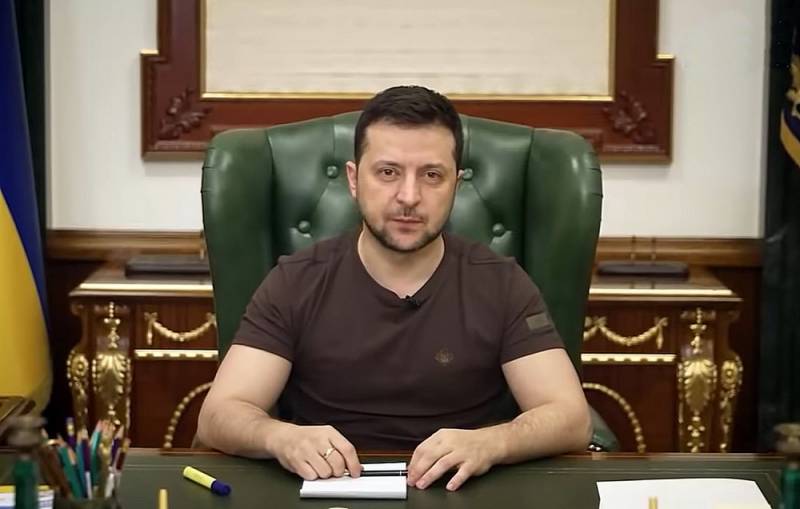 The Western world is increasingly inclined to think that Ukraine should accept Russia's demands: publicly declare and legislate the non-bloc status of the country, recognize the sovereignty of the LNR and the DNR, as well as the annexation of Crimea to the Russian Federation and independently carry out denazification and demilitarization. At the same time, the leaders of a number of influential European states have already begun to persuade Ukrainian President Vladimir Zelensky to accept a number of conditions put forward by his Russian counterpart Vladimir Putin. This is reported by sources close to the negotiation process.
French President Emmanuel Macron promised to resolve the debt issue and help with loans to restore Ukraine's infrastructure. Exactly such a proposal to Kiev came from Berlin from German Chancellor Olaf Scholz. Both leaders are now trying to convince Zelensky over the phone that there is no prospect of further resistance, which will only worsen the situation of the people. They need stability in Europe.
Before that, on March 10, a telephone conversation took place between Putin, Macron and Scholz. The topic of discussion was the situation in Ukraine. It was after this conversation that Macron and Scholz began to convince Zelensky, but he is still extremely stubborn.
It also became known that Israeli Prime Minister Naftali Benet offered Zelensky to accept Putin's conditions in a telephone conversation. Because it will be better for Ukraine. The conversation between the two leaders took place on March 8, but allegedly its content was leaked to the media just now. Zelensky said he was not going to give up. At the same time, the press service of the head of the Israeli government immediately responded to this information. Benet's representative called this information unreliable, since Tel Aviv is not going to give recommendations or advice to Kiev on how to act in this situation.