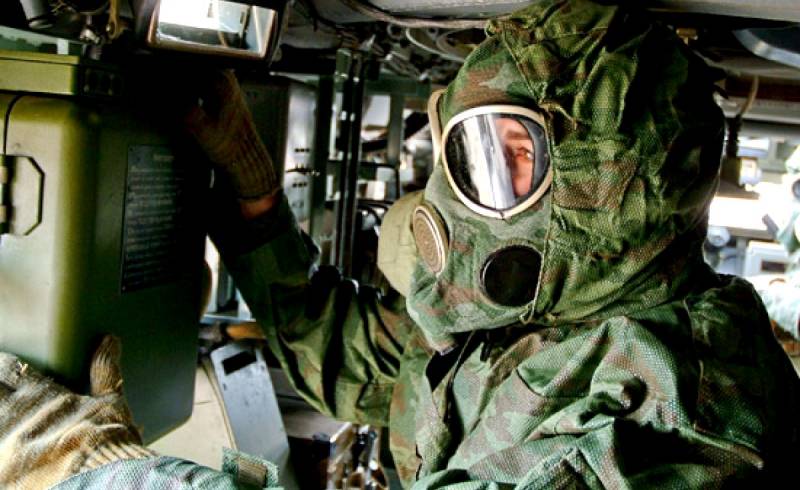 The NATO bloc has decided not to interfere in military operations in Ukraine. However, the Alliance may change its mind and intervene in the conflict if Russia uses weapons of mass destruction (WMD). This was announced on March 13 in an interview with the British Broadcasting Corporation BBC by Polish President Andrzej Duda.
He noted that in the West everyone hopes for the prudence of Moscow, which will not use "neither chemical, nor biological, nor nuclear weapons in any form." But negative developments cannot be ruled out.
If you ask me if Putin can use chemical weapons, then I think he can use anything now, especially in such a difficult situation.
Duda explained.
The Polish President stressed that Western countries are really concerned about the possibility of this. The use of WMD by Russia will make them think hard about their future actions, since this will be a threat not only to Europe, but to the entire planet.
On the same day, NATO Secretary General Jens Stoltenberg, in an interview with the German newspaper Welt am Sonntag, warned Russian leader Vladimir Putin against the use of chemical weapons. According to him, Moscow's "absurd statements" about American chemical and biological weapons laboratories in Ukraine were heard.
Now that these false claims have been made, we must remain vigilant because it is possible that Russia itself may be planning chemical weapons operations using these lies.
Stoltenberg explained.
In his opinion, the use of WMD would be a war crime. Allegedly, Russia invents "false pretexts, trying to justify what cannot be justified."
Before that, the United States and Great Britain categorically rejected Moscow's accusations that Kyiv was preparing to use such weapons.