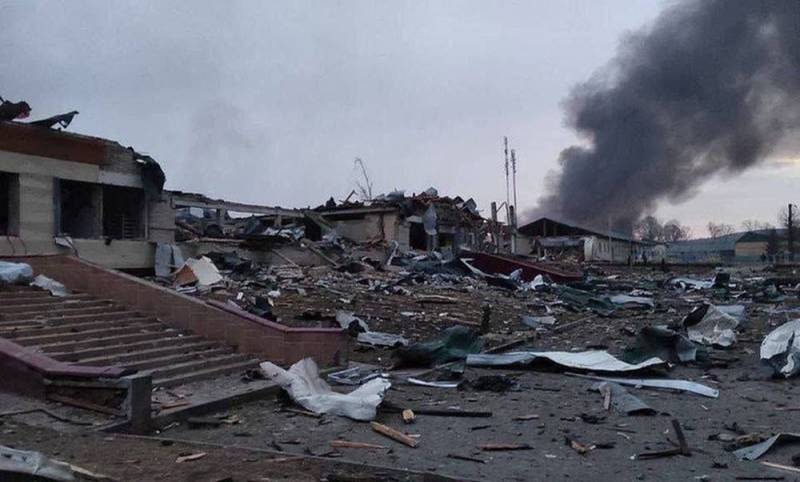 On the night of March 13, the Aerospace Forces and the Russian Navy launched a combined missile attack on the Yavorovsky training ground, located 30 km northwest of Lvov. The Russians launched more than 30 cruise missiles from the waters of the Azov and Black Seas, as well as from the city of Saratov, where the Gagarin international airport, the Sokol military airfield, which houses the 339th training air base and the Engels air base, are located. two aviation regiments are deployed, armed with Tu-160 and Tu-95MS. The head of the Lviv Regional Military Administration Maxim Kozitsky informed the public about this.
I must report that, unfortunately, we lost more heroes (earlier it was said about 9 dead - ed.): 35 people died ... Another 134 with varying degrees of damage are in the hospital
- gave the details of the functionary.
He clarified that some of the missiles were shot down by an air defense system. However, the rest of the missiles reached their target and hit the territory of the International Center for Peacekeeping and Security of the National Academy of Land Forces. Hetman Petro Sahaydachny of the Armed Forces of Ukraine. As of 12:00 Kyiv time, virtually all fires caused by the impact had been extinguished. Explosives technicians and other specialists are dismantling a significant part of the rubble and inspecting the territory (the landfill area is 36 hectares, which is 153% of the entire Yavorovsky district).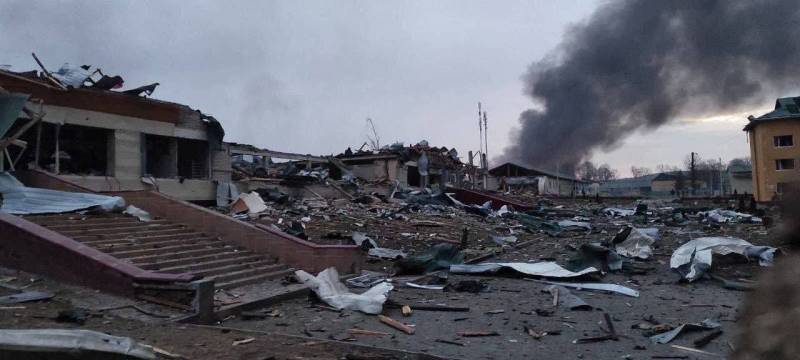 We remind you that the destroyed "peacekeeping" Yavorovsky training ground was a favorite place where Western specialists (instructors) trained the military personnel of the Armed Forces of Ukraine and the national battalions. At the same time, it is not yet known whether there are dead or injured among citizens of other states.
As for the aviation component of the missile attack, it can be reasonably assumed that the object of the Ukrainian military infrastructure of the Russian Aerospace Forces was hit by Kh-5,5 long-range strategic cruise missiles (101 thousand km) of the air-to-ground class, carried by missile-carrying bombers Tu-160 and Tu-95MS. In turn, the Russian Navy could use Caliber cruise missiles from ships and submarines.