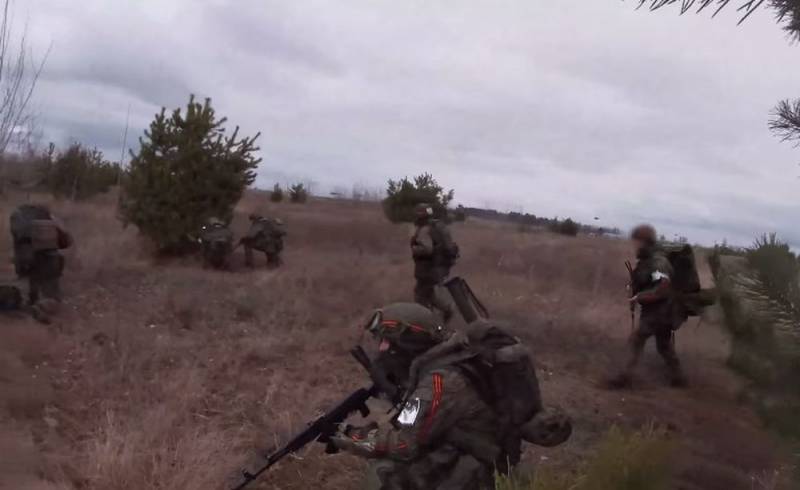 The special military operation of the Russian Armed Forces to denazify and demilitarize Ukrainian territory continues. At the same time, the Russian military department released footage of an earlier landing of tactical troops of the Russian Airborne Forces, which took control of one of the airfields in Ukraine.
The published video allegedly shows Russian troops landing from helicopters at the Ukrainian airfield Gostomel, located in the Kiev region, less than 10 km northwest of the capital of Ukraine. After landing, the forward detachments organize all-round defense of the object and wait for the arrival of ground columns of armored vehicles of the main forces, drawing the attention of the Armed Forces of Ukraine to themselves.
Attention is drawn to the equipment and weapons of the paratroopers, as well as their coordinated actions and preparedness. All this was of decisive importance when the outnumbered units of the Armed Forces of Ukraine tried to recapture the airfield.
Without a doubt, it was a successful operation that allowed Russian troops to launch an offensive against Kyiv. The downside can be
death
under heavy artillery fire of the Armed Forces of Ukraine of the world's only giant An-225 "Mriya" super-heavy transport jet aircraft, which was in its hangar on Gostomel.