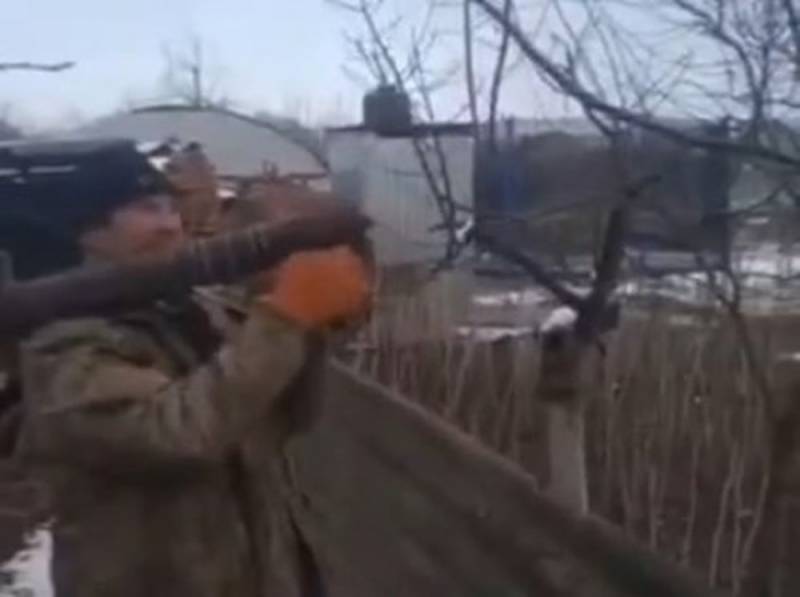 What is happening in Ukraine sometimes takes exotic and bizarre forms. Everything would be fine if it did not concern weapons and explosive objects.
Some residents of this country considered themselves "deprived", because they were bypassed by the free distribution of tens of thousands of "trunks", since they do not live in large cities, but in a quiet and calm outback. These characters decided to correct what was happening and began to make "crossbows".
For example, the view below shows how a resident of a Ukrainian village made a homemade grenade launcher. He gives a signal to the operator and fires a shot.
The shooter could have died, but everything worked out, at least this time. At the same time, fortunately, nothing burned down at the neighbors. Both participants of this "fascinating" event remained alive, were not injured and escaped with a strong fright. Surprisingly, adults, and are engaged in such dangerous childishness. The audio has been removed for obvious reasons due to profanity.
It should be noted that if the militaristic bacchanalia of the Ukrainian authorities does not stop, then in local villages they may begin to build semblances of guns, tanks and even missiles. Ukraine is full of unrecognized "Kulibins". Aesthetic and
technological
the side of the issue in this case will not matter, however, as well as the military-applied meaning. The main thing is that these structures will become dangerous, both for their creators and for those around them.