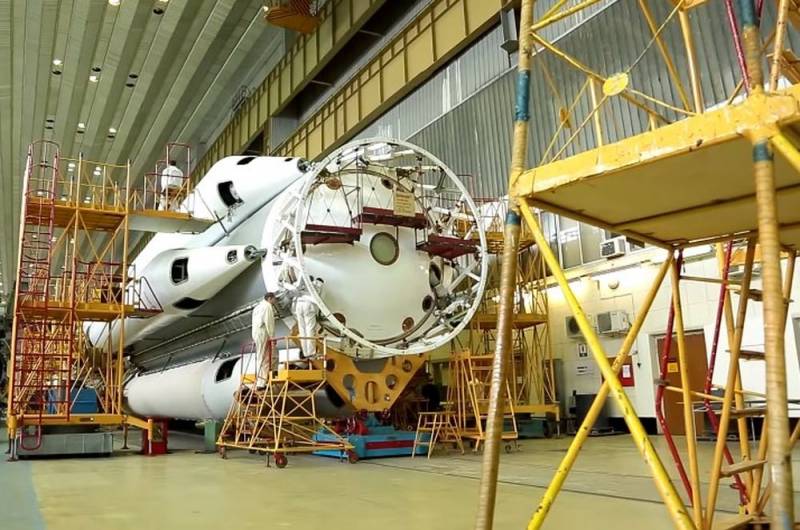 The favorite pastime of Russophobes has always been the same exciting activity - sawing off a branch on a tree on which they sit comfortably. This is the impression one gets after the announcement of Western sanctions against the Russian rocket and space industry.
On February 24, US President Joseph Biden announced the introduction of restrictions against Russia's space program, promising to cut off more than half of high-tech imports. On the same day, outraged by the arbitrariness and sabotage against all mankind, the head of Roscosmos Dmitry Rogozin called it "Alzheimer's sanctions."
The EU has also imposed sanctions against Russia. After that, on February 26, Rogozin informed that Roskosmos had suspended cooperation with European partners and stopped launching from the Kourou cosmodrome in French Guiana as a retaliatory measure.
On March 3, the head of the Russian state corporation said in his ROGOZIN Telegram channel that the Americans had added three Russian enterprises to their sanctions list. The list includes: JSC "Federal Research and Production Center Titan-Barricades", JSC "Salavat Chemical Plant" and the State Rocket Center named after Academician V.P. Makeev. Enterprises manufacture liquid and solid-propellant ICBMs, as well as rocket fuel for them. At the same time, on March 9, the UK imposed a ban on the export of aerospace products to the Russian Federation and
of technologies
.
On March 12, Rogozin turned to Western partners in the International Space Station (ISS), namely NASA, ESA and the Canadian Space Agency (CSA), demanding that illegal sanctions be lifted from Roscosmos enterprises. The head of the Russian state corporation urged the West to think about the price of anti-Russian sanctions and the final cost of the international cooperation in the field of space that it is destroying.
The functionary drew attention to the likelihood of "splashdown" and "landing" of the 500-ton ISS without the participation of the Russian Federation. He also recalled that for Russia, the ISS de-orbit poses the least threat.
Whether they will listen to Rogozin is unknown. But many sane Western experts say that the end of cooperation with Moscow is not beneficial to the West itself.