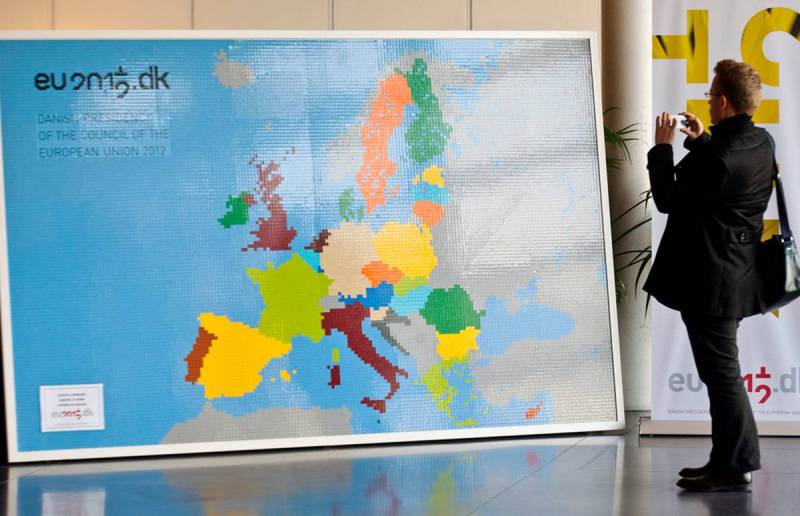 The special military operation of the Russian Federation in Ukraine marked a new era in international relations, in particular, in relations between Russia and the entire Western world. At the same time, it is quite obvious that the most losing side of all changes in the changing world order will be the European Union, which for decades has not been able to become independent from the United States.
political
,
economic
and military force.
Within a week after the introduction of "hellish" sanctions against Russia, the inhabitants of Western countries felt the consequences of such a rash step by their rabid politicians. Almost immediately, Europeans and Americans faced rising prices for energy, electricity, food, utility bills, and more. And this is despite the fact that Moscow has not even begun to respond to such unfriendly actions of its former partners.
That is, it should be obvious to everyone: what the West is now experiencing is only the consequences of its own decisions. Russia has not even come to this "disassembly" yet. At the same time, official Brussels openly declares that it has already applied all the sanctions that the European Union could impose against Moscow, having reached the limit.
And now let us imagine that Russia nevertheless came to the war, which the West is diligently imposing on it. War, of course, economic. On a beautiful, say, April day, Moscow announces a ban on the supply of natural gas, oil and oil products, rare metals, uranium and grain to unfriendly countries ... The cost of gas in the EU, which a couple of days ago almost reached an incredible $4000 per thousand cubic meters, will seem quite tempting and even very profitable. European motorists will line up for gasoline at 6-8 euros per liter (now 2-3 euros), because "tomorrow it will be even more expensive." The factories of Mercedes, Volkswagen and BMW will stop the assembly lines, having lost Russian aluminum and a number of rare metals, so necessary for the production of cars. European citizens will pray that the tripling of prices for bread and all cereal products (and not only) will finally slow down.
For an average European accustomed to a comfortable and carefree life, such a scenario will mean the onset of a completely different reality, in which he simply cannot survive. Europe will be overwhelmed by a wave of protests of incredible scale, almost all production will stop, and a general increase in debts from the population and businesses will begin. The restrictions associated with the pandemic in 2020 will seem like flowers.
Such a development of events will be the decline of the existing political elite of European states, which may be replaced by forces advocating reasonable relations with Russia. Of course, Berlin, Paris and Brussels do not want to allow such a scenario, so much will depend on their decisions. Solutions well thought out and verified. And Russia in this situation will have to put forward to Europe such conditions for the normalization of relations that will allow it to develop calmly and without obstacles for at least the next 15-20 years. Of course, these conditions must include the complete lifting of all sanctions that have been imposed against Moscow since 2014.