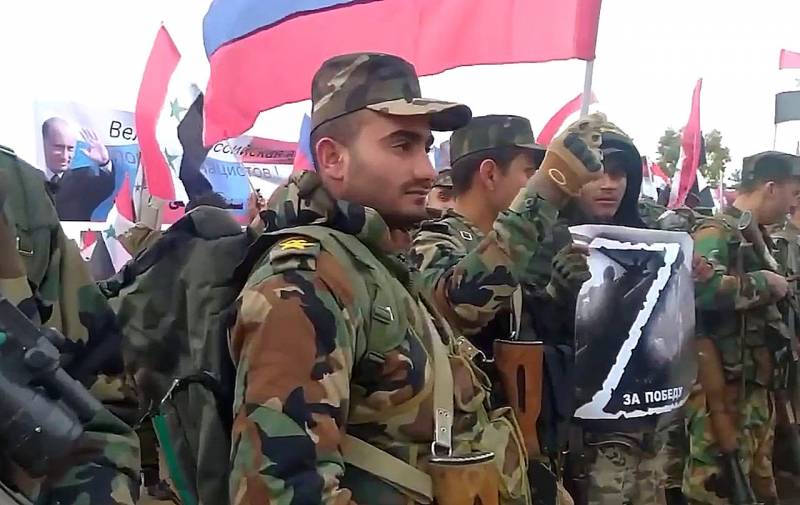 Residents of other countries are ready to go to the aid of Russia, which is carrying out a special operation in Ukraine. So, in Syria, rallies are held in support of Russian troops - volunteers carry the flags of the SAR and the Russian Federation, as well as images of Vladimir Putin and Bashar al-Assad.
The Syrians who took part in the hostilities come to the assembly points and try to enlist in the ranks of volunteers to participate in the Russian operation. They also participate in rallies, holding weapons and posters "For Victory!" in their hands. Representatives of the command offer those who wish to apply directly to the Russian military and diplomatic departments.
The soldiers of the Central African Republic are also ready to fight against the Armed Forces of Ukraine, who have expressed a desire to fight against Nazism raising its head in Ukraine, which they publicly announced.