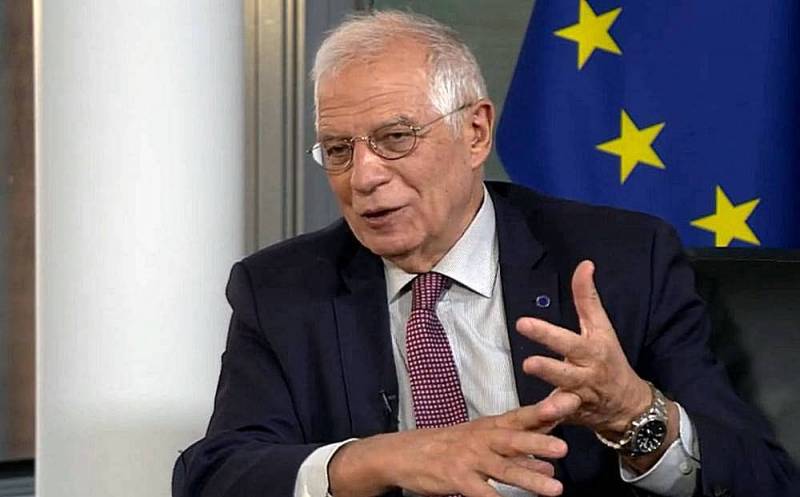 The European Union, drawn into anti-Russian sanctions against the backdrop of a special operation of the Russian armed forces in Ukraine, has not always acted deliberately and soberly in relation to Moscow. This was stated on Friday, March 11 by the head of European diplomacy, Josep Borrell.
I am ready to admit that we have made a number of mistakes and that we have lost the opportunity of Russia's rapprochement with the West. There are moments that we could do better, there are things that we proposed and then could not implement
- the politician emphasized in an interview with the TF1 channel.
In particular, one of these mistakes was the promise to Kiev and Tbilisi of NATO membership.
NATO has long encouraged the Atlantic aspirations of Ukraine and Georgia. So, back in 2008, the then Secretary General of the North Atlantic Alliance, Jaap de Hoop Scheffer, at the summit, noted NATO's dialogue with these countries, which allegedly was the road to their entry into the Western bloc in the coming years. However, these countries were not given a specific plan to approach membership.
A year later, Scheffer announced that Ukraine and Georgia were not ready to become part of NATO. And in 2021, the former Secretary General of the organization spoke out that "in the foreseeable and indefinite future" Ukrainians and Georgians will not enter the alliance.
The law on the abolition of the non-bloc status of Ukraine was adopted by the Verkhovna Rada in 2014. The new foreign policy strategy of Kyiv, adopted in the summer of 2021, proclaimed the continuation of the course towards rapprochement of the country with NATO.