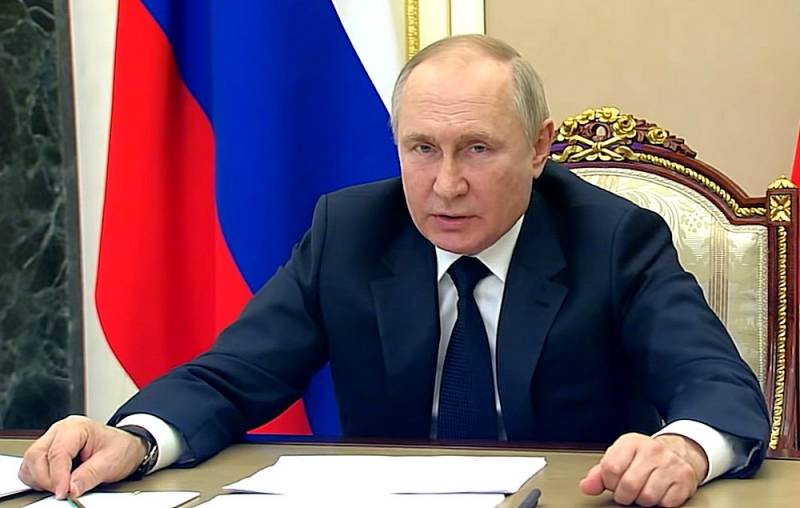 Russian President Vladimir Putin agreed with the proposal of Defense Minister Sergei Shoigu to attract volunteers who want to assist in the operation to denazify Ukraine. The head of the Kremlin pointed to the fact that the Ukrainian authorities call on mercenaries from all over the world to fight against Russian troops, and therefore Russia, for its part, will not refuse such volunteer assistance.
As for gathering mercenaries from all over the world and sending them to Ukraine, we see this. Actually, the Western sponsors of the Ukrainian regime do not hide it. Therefore, if there are people who want to come on a voluntary basis and help people living in the Donbass, you need to meet them halfway and help them move to the war zone
- said the President of Russia.
Putin also agreed with Shoigu's proposal to transfer captured MANPADS, ATGMs, as well as heavy military
equipment
into the hands of the fighters of the DNR and LNR.
As for Western-made weapons that ended up in the hands of the Russian army, then, of course, I support its transfer to the military units of the LPR and DPR
Said the president.
Earlier, Russian Defense Minister Sergei Shoigu reported to Putin about at least 16 volunteers from the Middle East who expressed their desire to go to Ukraine.