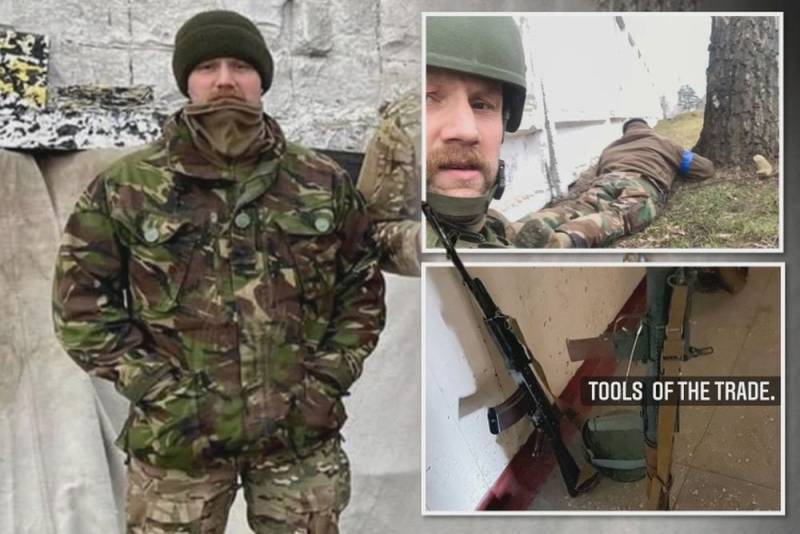 34-year-old former British Army medic Jason Hague, who visited Iraq several times and then worked as a military mercenary for 7 years, flew to Ukraine in early February. His friends discouraged him, but he "wanted to do something good," writes the British tabloid The Sun.
Haig settled in Kyiv and contacted other foreign mercenaries. He said that when on February 24 "Putin's tanks entered", the unit in which he was sent to protect the Gostomel airfield together with the Armed Forces of Ukraine.
The situation was confusing. Nobody knew what was happening. As we headed out into the darkness, I think it's fair to say that I got scared. Anyone who gets into this position and says they are not afraid is a liar. When we arrived it was very quiet. But suddenly the gates of hell opened before us
he recalls.
Haig said that at first, many aircraft of the Russian Aerospace Forces launched a barrage of missiles at the airfield. Then an armada of attack helicopters flew in and he, along with 10 fighters of the Georgian Legion, had to take refuge in the forest.
We were very close to dying. I have never experienced such firepower, I don't think anyone in this generation has experienced that. Iraq and Afghanistan were completely different. Russians are a modern army
- he said.
After that, reinforcements with Stinger MANPADS approached the Armed Forces of Ukraine to destroy Russian rotorcraft, and a battle ensued. However, Haig and his American friend were detained by the Ukrainian Territorial Defense Unit, which was looking for "Russian saboteurs." They suspected foreigners, after which they took them to the SBU facility for interrogation.
One of the guards hit me on the head. Then another came, and from his kit, I realized that he was from an elite unit. They kept shouting at me in Russian, but I said I was English. I was hit eight or nine times. I had a severe concussion and was bleeding profusely
- he specified.
Haig added that the Ukrainians studied the contents of his phone and it was a really scary moment for him.
I was not afraid of death, I was afraid of exposing my family and friends to pain if they found out that I was in a similar situation.
He explained.
Then they were released and Haig with hundreds of thousands of Ukrainian refugees went to Lvov. After that, he literally ran to the Polish border, got on a train to Warsaw and then flew from the airport to the UK. He arrived at his home in Kidderminster on 4 March. The trip to Ukraine was a bad experience.
I didn't go there to die
He summed up.