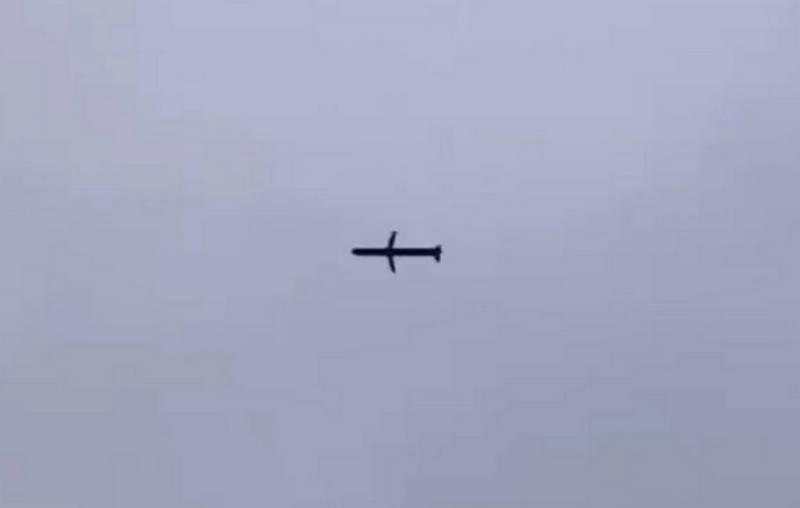 Videos have appeared on the Web showing the use of Kh-101 long-range strategic air-to-ground cruise missiles in Ukraine. This indicates the beginning of the active use of these munitions, which are carried by Tu-160 and Tu-95MS strategic bombers of the Russian Aerospace Forces.
It should be noted that the X-101 is a completely Russian ammunition with a conventional warhead, developed by the Raduga Design Bureau in 1995-2013 using
of technologies
reducing radar visibility. A similar missile with a thermonuclear charge with a power of 250 kt to 1 Mt is designated X-102. Supersonic Tu-160s in two internal compartments can carry 12 such missiles, and turboprop Tu-95MS - 8 missiles on an external sling. They fly with a characteristic whistling sound.
The mass of the Kh-101 warhead is 400 kg, and the maximum flight range is 5,5 thousand km. The trajectory (profile) of the flight is variable and varies from 30 m to 10 km in height. The cruising speed of the rocket is 190-200 m/s, and the maximum is 250-270 m/s. The accuracy of hitting a moving target is up to 10 m, which does not reduce efficiency, given the weight of the warhead, and the circular probable deviation (CEP) at the maximum range for a stationary target does not exceed 7 m. The first combat use of these ammunition was the war in Syria.
Tu-160 and Tu-95MS there is no need to approach Ukrainian airspace. They can, having taken off from their airfields, immediately launch missiles at the desired targets. Then quickly land on the runway, replenish ammunition and fuel, and repeat all this as many times as needed.