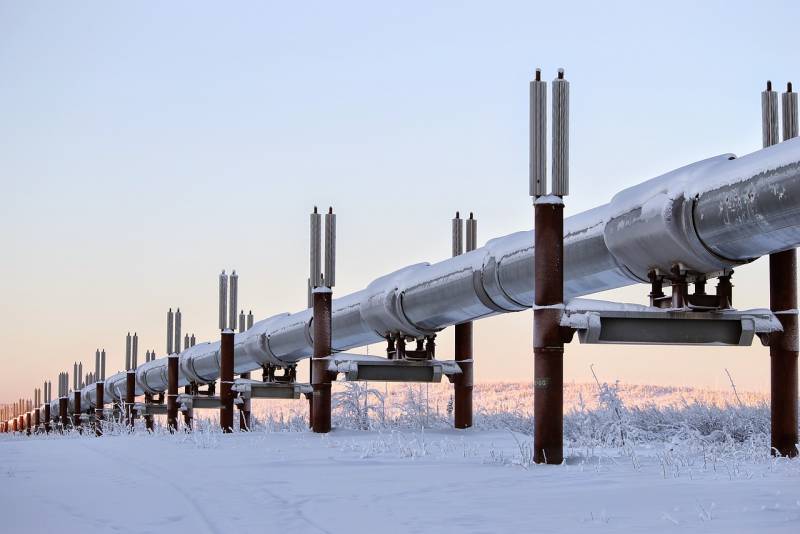 Against the background of the historical cooling of relations between Russia and the West, the Romanian press talks about the possibility of interruptions in gas supplies from the east.
In particular, the channel's website talks about how to get away from gas dependence on the Russian Federation.
Antena 3
(not to be confused with the Spanish channel of the same name). Considering that this dependence of Bucharest on "supplies from Moscow" is still small, it can be easily covered.
The Romanian state has two options for replacing Russian gas. Firstly, these are Azerbaijani energy carriers. The Transcaucasian country, as noted, agrees to the supply of natural gas to Romania.
There is also the option of pumping through a gas pipeline passing through the territories of Greece and Bulgaria, from where the gas delivered to the Greek shores in the form of LNG will go.
Raises the gas topic and
dawn24
. A new article on the site notes that it will not be possible to get away from dependence in terms of energy resources from the Russian Federation, because Romanian projects aimed at these goals have suffered a complete collapse.
"If Russia closes the gas valve tomorrow, Romania can last no more than a month on its reserves" - with such a loud headline, an article on a business website was published
BBC
.
Romania's main allies in providing consumers with gas in the event of a complete cessation of imports from Russia are warm weather and the fact that part of the industry has already collapsed due to unbearable utility prices. Last year, imports reached more than 30% of the consumed volumes […] Romania paid more than $1 billion for this gas, while its own fields, both onshore and in the Black Sea, were idle

- comments on the ongoing publication.
Romania's largest national producer and, incidentally, the main consumer of natural gas, Azomureş, remains closed with extremely doubtful prospects for resuming its operations amid historically high gas prices. In addition, the gas-fired OMV Petrom Brazi power plant has also been shut down until April due to "scheduled maintenance".
In addition to Romania, a possible cutoff in Russian gas supplies threatens all of Europe, with even
economy
Germany. In fact, Germany, Italy, Austria and France are the biggest importers of Russian gas across the EU, according to statistics released by Gazprom Export. So, in 2020, Germany alone imported 45,8 billion cubic meters of gas
- notes the business publication.
Thus, for an industrialized economy such as Germany, the phase-out of natural gas could take up to ten years.