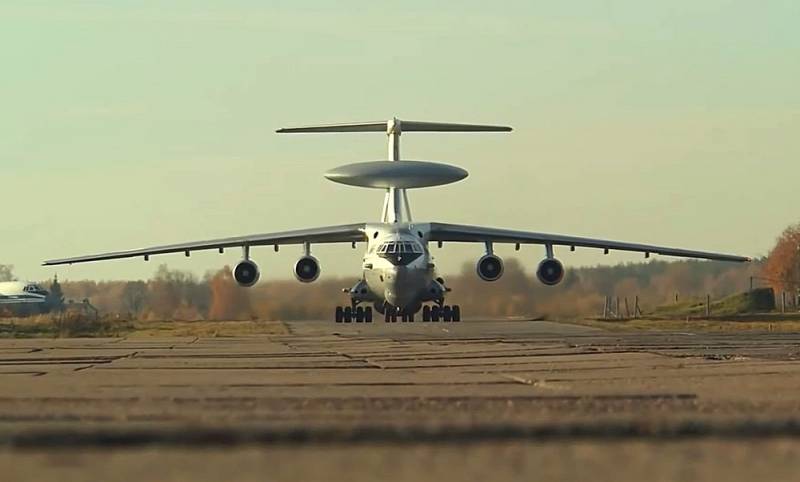 The third Russian airborne early warning and control aircraft A-420U has arrived at the Baranovichi airfield (western part of Belarus, about 50 km from Kyiv). Pictures of the planes obtained by the Israeli company ImageSat appeared on social networks. Prior to this, only two sides were involved in the operation to denazify Ukraine.
According to experts, the arrival of the A-50U on the territory of Belarus indicates Moscow's plans to expand the special operation in Ukraine and deliver air strikes against Ukrainian targets.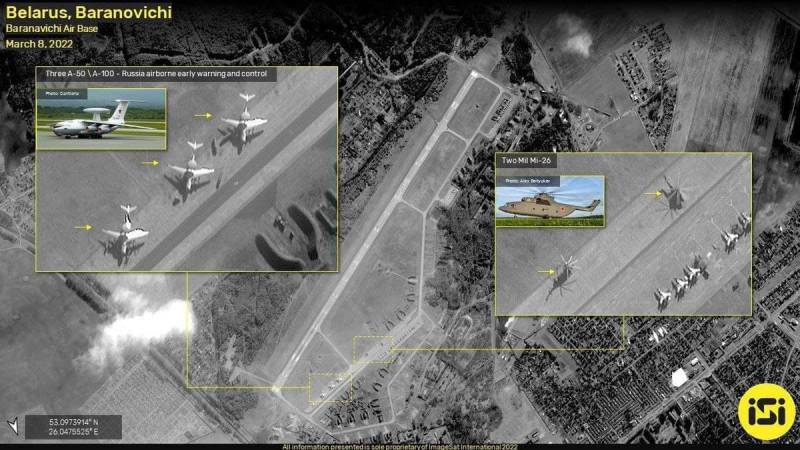 The A-50 AWACS was created on the basis of the Il-76 and can be used to search for and track air, ground and surface targets, inform about the combat situation, target fighter and strike aircraft, and also as an air command post. The A-50 was put into service in 1985, the debut demonstration of the aircraft to the general public took place at the MAKS-95 aviation exhibition. Subsequently, the aircraft were upgraded.
Satellite data also indicates the arrival in Baranovichi of two Russian Mi-26 military transport helicopters capable of transporting cargo weighing up to 20 tons on an external sling or inside the cargo compartment. Rotorcraft can also carry 82 paratroopers with weapons and equipment. In addition, Mi-26s are provided with the necessary equipment for transporting and caring for the wounded.