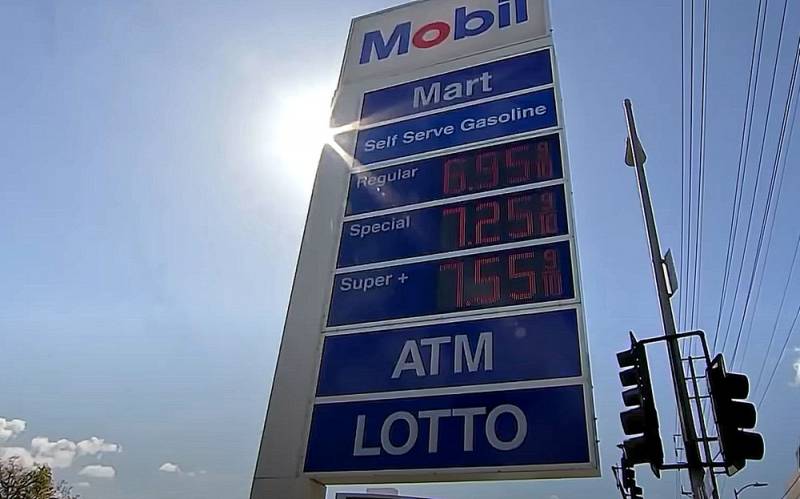 On Tuesday, March 8, the US President announced the cessation of supplies of Russian oil, gas and energy to the country in order to "punish" Moscow for a special operation in Ukraine. Experts in this regard predict the United States a number of
economic
problems.
According to political scientist and Americanist Malek Dudakov, the rejection of oil from Russia will exacerbate the crisis in the American economy. First of all, this will affect fuel prices. So, in some states, the cost of a gallon of gasoline (3,7 liters) has risen to almost $ 7, while at the end of Donald Trump's presidency, fuel was two to three times cheaper.
In turn, the restriction of the supply of goods from Russia will lead to an increase in food prices. To a large extent, this will be provoked by a shortage of Russian and Belarusian fertilizers. Experts in this regard predict a decrease in yields in several regions of the United States up to 50 percent.
Trying to maneuver in search of energy sources, Washington turned its attention to Venezuela, but negotiations with Caracas reached a dead end. Now the United States has decided to return to discussing oil supplies with Tehran and renegotiating the "Iranian deal." At the same time, the Americans are still refusing to increase the domestic production of "black gold".
Biden found himself in a situation of a perfect storm: a record for 40 years, dollar inflation is simply becoming uncontrollable
- Dudakov noted in his telegram channel.