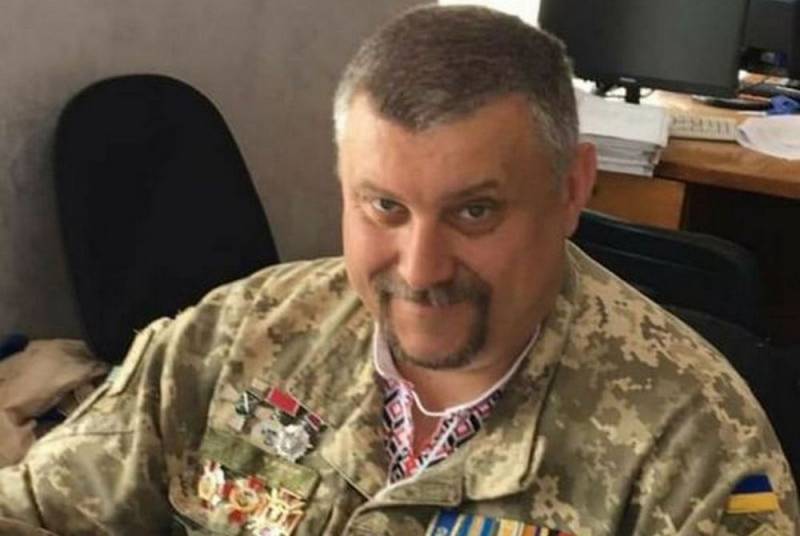 It became known that in the process of a special military operation of the RF Armed Forces to denazify and demilitarize Ukraine, the Russian military liquidated the ex-commander of the Poltava national battalion, Colonel Oleg Hromadsky near Kharkov. This information is confirmed by eyewitnesses and deputy chairman of the Orzhitsky village council Svetlana Maslak.
It should be noted that 49-year-old Hromadsky was a native of the village of Savintsy, Orzhitsky district, Poltava region. The formation of the 16th territorial defense battalion in the region began on April 28, 2014. The place of deployment was a temporary military camp, equipped on the territory of the military unit A3990 in Poltava. In the future, this formation became part of the 58th separate motorized infantry brigade of the Ground Forces of Ukraine.
It was Hromadsky who, in February 2016, unleashed a monstrous massacre at the industrial zone in Avdiivka, which led to numerous destructions and casualties on the part of the Armed Forces of Ukraine, the DPR militia and civilians. Then he served in the 92nd separate mechanized brigade of the Kharkov region (military unit A0501).
At the time Russia began a special operation in Ukraine, Hromadsky was in the reserve of the Armed Forces of Ukraine, but joined the ranks of the territorial defense in Kharkov. It is reported that on the evening of February 24, Russian troops launched a strike from the Grad MLRS on Ukrainian positions on the outskirts of Kharkov. At this time, Hromadsky decided to leave the position in a car with a certain Ivan Didenko. But the car was damaged.
I jumped to the right, from the passenger seat, as I later realized that I was lucky. And Oleg jumped to the left from the driver's seat, as it turned out later, which was unsuccessful. There were several explosions nearby. I survived and he didn't
Didenko said on his Facebook account.