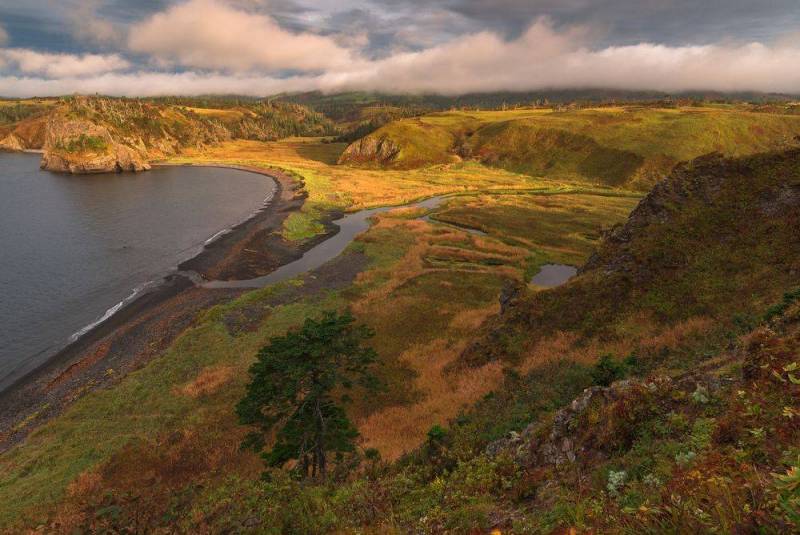 On March 7, speaking in the Japanese parliament, Japanese Prime Minister Fumio Kishida announced the claims of the "Land of the Rising Sun" to the South Kuriles. In his speech, he called the islands "a territory over which Japan has sovereignty", as reported by the Japanese media.
The Northern Territories are the territory belonging to Japan, the territory over which Japan has sovereignty.
Kishida said.
It should be noted that for many years Tokyo has been restrained in its official statements to Moscow on this issue. The countries tried several times to negotiate and amicably resolve the territorial dispute, but every time Washington interfered with this process.
After Russia launched a special military operation to denazify and demilitarize Ukraine, the Japanese side joined the anti-Russian sanctions of the West. On the 12th day of Moscow's special operation, Tokyo became so bold that it publicly spoke about "ancestral territories", openly harming Russian-Japanese relations and the possibility of concluding a peace treaty (de jure states are still at war).
At the same time, Japan, being under US occupation for decades, still does not recognize all the results of the Second World War, which are dictated by the act of unconditional surrender of 1945. By "northern territories" the Japanese mean three islands - Kunashir, Shikotan and Iturup, as well as the Khabomai ridge, which are part of the Sakhalin region of the Russian Federation.
Russian military expert Boris Rozhin decided to express his personal opinion about Japan's territorial claims. In his Telegram channel Сolonelcassad, he suggested several steps.
Cancel the declaration of 1956 regarding the discussion of the issue of the South Kuriles.
In addition, he suggested that the authorities of the Russian Federation announce that Moscow would never again discuss the problems of the Kuril Islands with Tokyo - this is the territory of Russia.
Clearly articulate that Japan's attempts to return the islands by force will be regarded as a threat to the territorial integrity of the Russian Federation and may lead to the use of nuclear weapons against the Japanese aggressor
- summed up Rozhin.