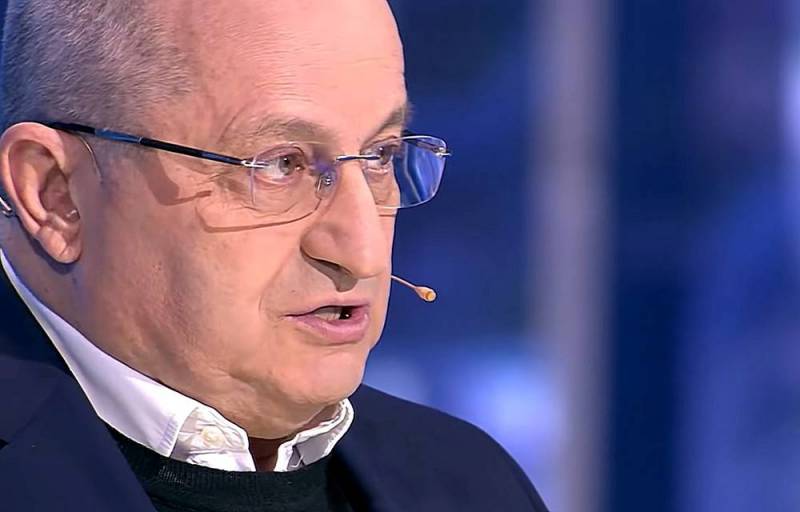 The Ukrainian Air Force actually ceased to exist, they had practically no bases, fuel, ammunition, personnel and maintenance personnel left. Therefore, it is difficult to understand to whom the NATO bloc is going to transfer combat aircraft that were left in some member countries as a legacy from the Warsaw Pact Organization. This was stated in the Soloviev Live program by an Israeli political scientist, the former head of the Nativ special service, Yakov Kedmi.
It's more of a show. To whom should aircraft be given? Air force no
- he pointed out, talking about 70 aircraft promised by the Alliance to Kiev and located in the states of Eastern Europe.
Kedmi emphasized that if the said planes start to be used over Ukraine from non-Ukrainian airfields (Poland or other neighboring countries), then the Aerospace Forces and Air Defense of the RF Armed Forces will begin to destroy them. Moreover, in this case, Russia will not only be able, but will be obliged to make a decision to strike at their bases, since they pose a threat, and also begin to shoot down these aircraft even before entering Ukrainian airspace, where a special military operation to denazify is being carried out. and demilitarization of Ukraine.
There can be no Polish airfields, because if they take off for operations from Polish airfields, then these airfields will be destroyed ... Bulgarian aircraft are NATO aircraft, even if they draw a trident on them. If
technique
enters battles from the territory of one or another state, which means that this state starts a war
he predicted and explained.
At the same time, Kedmi believes that it will not come to this, since the military in the Alliance is well aware of the consequences. Therefore, they will confine themselves to a verbal demarche
politicians
and will not commit reckless and dangerous acts.