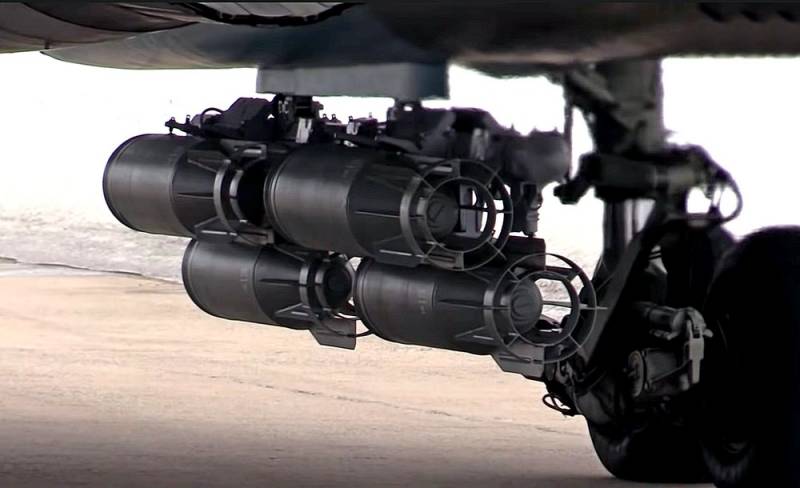 In the course of the implementation of the RF Armed Forces of a special military operation to denazify and demilitarize Ukraine, mass media began to appear
ARTICLES
, which tells about the work of aviation of the Russian Aerospace Forces on Ukrainian territory. After that, the Network drew attention to the use of unguided munitions at the objects of the Armed Forces of Ukraine, and not just high-precision ones.
The user Fighterbomber, who specializes in military and aviation topics, gave exhaustive answers to them. In his opinion, the accuracy of the work of modern Russian Su-34 fighter-bombers allows the use of conventional and inexpensive ammunition in Ukraine.
Let me explain why our beautiful planes fly with cast iron. The accuracy of modern sighting systems of our aircraft allows bombing with a conventional bomb with an accuracy quite comparable to the accuracy of guided weapons. At the same time, of course, the power of the explosion and the area of ​​destruction of 4-10 FAB-500 are unattainable by any guided bomb on the planet. Plus, if the target is large in size, or, as the military says, is an area target, then you won't stock up on it with guided missiles. Same factory or warehouses
he explained on March 7 in his Telegram channel.
The expert clarified that any guided munition can be counteracted, interfered with and prevented from hitting the target. However, with conventional ammunition, for example, with KAB-500S air bombs, such a number will not work, since there is nothing to influence there.
He added that some guided munitions, such as the Kh-25 family of short-range air-to-surface missiles, still need to be delivered to the enemy's air defense system, and this is in any case fraught with danger. In addition, all high-precision ground attack aircraft, cruise missiles and gliding (corrected) bombs cost a lot of money. Therefore, it is pointless, useless and expensive to use them against tank columns.
So everything is right there with our suspension. But, of course, the best option is when ammunition is selected individually and creatively for each target.
- summed up the expert.