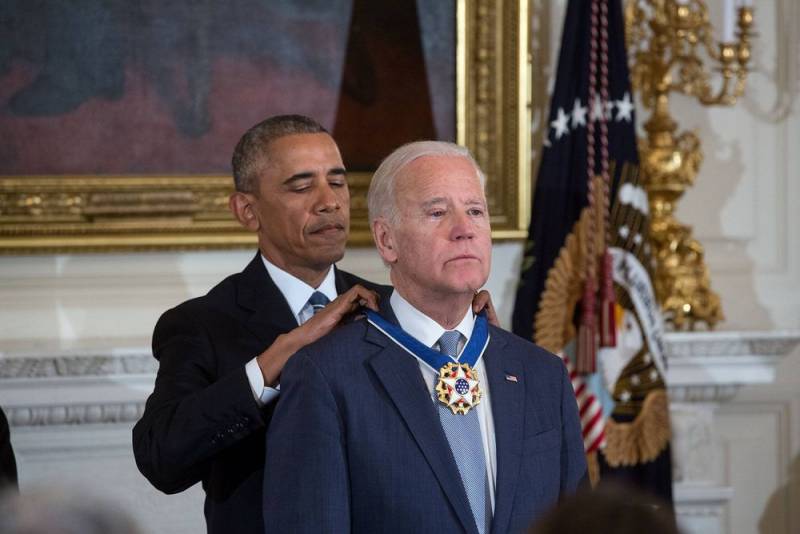 Joseph Biden is in the US
policy
already half a century. During this time, he managed to say a lot of things that directly affected the interests of Moscow.
Back in 1997, as a Delaware senator and chairman of the US Senate Judiciary Committee, he said that Russia should not be underestimated. Then the fourth expansion of the "peace-loving" NATO bloc was discussed.
The only thing that can provoke Russia into a hostile and energetic response is NATO expansion to the Baltic states
Biden said at the time.
In 1999, Hungary, Poland and the Czech Republic joined the Alliance. Five years later, another expansion of NATO to the East took place. Bulgaria, Romania, Slovakia, Slovenia, Lithuania, Latvia and Estonia joined the bloc in 2004.
A quarter of a century later, at the end of 2021, amid tensions on the Russian-Ukrainian border and aggravation in the Donbass, Biden informed the international community that countries have the right to choose which associations to join. In 2022, when the Russian operation on Ukrainian territory began, Biden was reminded of his words 25 years ago about what NATO actions could provoke the Russian Federation.
Currently, the level of American confidence in Biden is at its lowest level. Employees of gas stations in the United States do not stop reporting to the media that they are already tired of daily removing stickers (stickers) from gas stations with Biden's statements "I did it!".
On American channels, they regularly began to show the speech of Donald Trump, who warned his compatriots that if he was not re-elected for a second term, but Biden was elected, then a gallon of gasoline in the United States would cost not two dollars, but seven. Currently, Trump's words are gradually being confirmed (a gallon is already more than $4), given Washington's planned withdrawal from Russian oil.