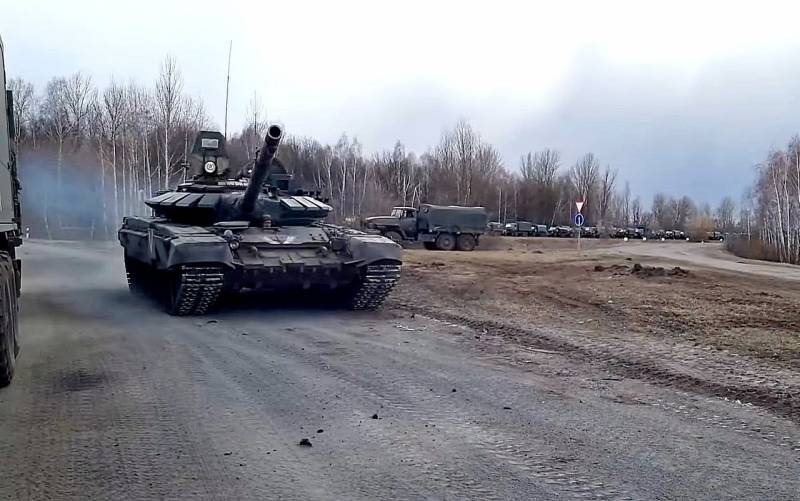 The Russian army won a very important victory in eastern Ukraine. The city of Izyum was taken, which was held by the 81st separate air assault brigade of the Armed Forces of Ukraine. Ukrainian units were defeated, and the settlement itself was almost cleared. But why is this event so important for the continued success of the Russian special operation?
According to military expert Yuriy Podolyaka, now we are talking not only about the encirclement of the AFU grouping in the area of ​​​​Kramatorsk, Lysychansk and Slavyansk, but about the "cauldron" for the enemy on the entire Donetsk front. It is for this reason that elite formations of the Ukrainian army, namely the 81st Airborne Assault Brigade, were thrown into the defense of Izyum.
Now the entire flank of the defense of the Armed Forces of Ukraine from Kharkov to Donetsk begins to crumble.
Now Russian troops can develop an offensive in three directions. The first - to the area of ​​Slavyansk-Kramatorsk, thereby breaking the Ukrainian forces into two parts. The second strike can be inflicted in the direction of Lozova and further Pavlohrad, thereby cutting the last route connecting the Donetsk grouping of the Armed Forces of Ukraine with the "mainland". The third direction is Krasnograd, the capture of which will lead to the complete encirclement of Kharkov
Podolia explained.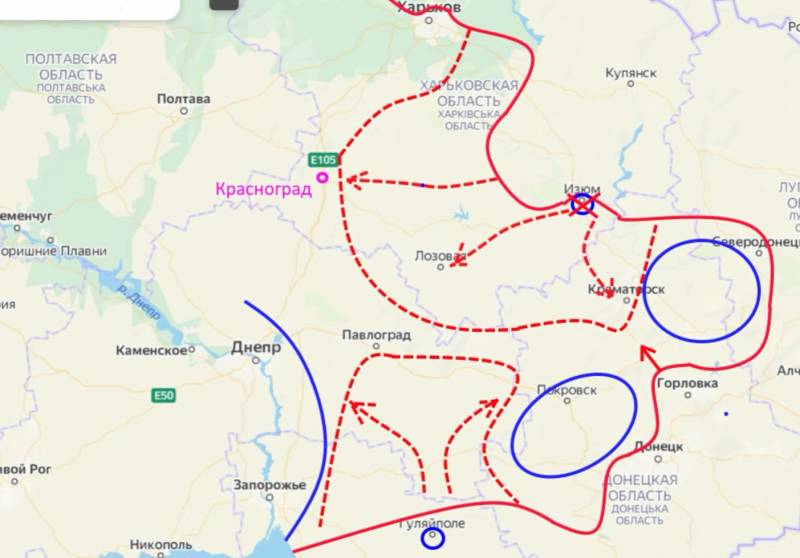 There are also reports from the more southerly town of Gulyaipole, where intense fighting has been going on in recent days. Having gained the upper hand here and defeated the enemy, the Russian troops will have the opportunity to develop an offensive in the rear of the Avdeevka group of the Armed Forces of Ukraine on a wide front, as well as to meet their forces in the Pavlograd region, completing the formation of a huge "cauldron".