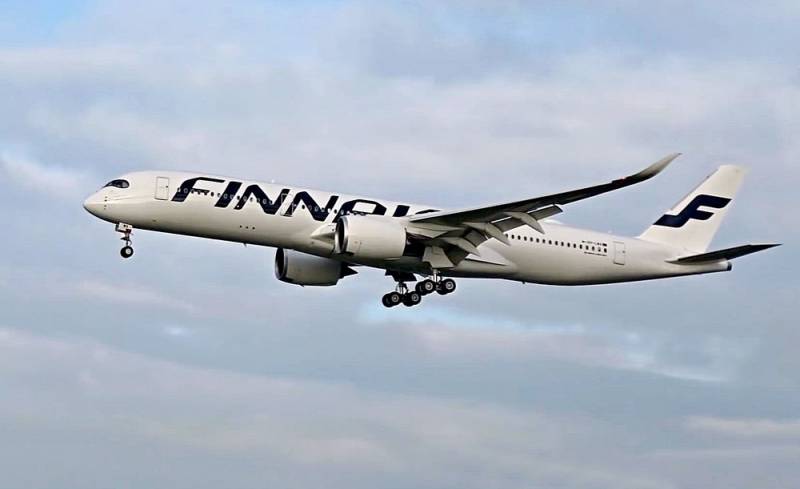 Russia's closure of its airspace in response to similar openly hostile actions by EU countries and their allies has put Western air carriers in a difficult position.
Now there is no more convenient route that would allow you to reach the countries of East Asia (China, Japan, South Korea) in the shortest way. And alternative routes will cost extra fuel and extra time in the air.
Such bypass routes are flights over the North Pole with refueling in Alaska, or travel through the Middle East and South Asia. Shares of airlines hit by Moscow's restrictions immediately went down.
Finnair, the national carrier of Finland, is in a particularly difficult situation, which in good times used the advantageous geographical position of the northern country, which made it possible to carry passengers from Europe to Asia at minimal cost.
However, the Russian retaliatory blockade dealt a crushing blow to the Finns. Here is how local media comment on the situation.
Flights that bypass Russian airspace will increase flight times, and rising fuel prices, combined with increased flight range, will seriously reduce the profitability of flights
– newspaper analyzes what is happening
Helsingin Uutiset
.
The state television and radio company did not ignore such an important problem.
Yle
.
Finnair begins negotiations to lay off employees due to blockade of Russian airspace. The layoff process will stretch for 90 days and will affect 90-220 pilots and 150-450 flight attendants.

- noted on the corporation's website.
Professor Jorma Mäntinen of WSP Finland, an engineering consultancy, says the situation is exceptional. This has never happened before in the history of commercial air transport. His opinion leads the portal
Evening paper
.
Yes, we have never seen this before. Almost all trade and communication relations between different continents are falling apart. In a way, it's just a disaster

the expert concludes.
The newspaper is of the same opinion.
Helsingin Sanomat
, which publishes the opinion of another invited expert.
In the medium term, the entire Asian strategy of Finnair will collapse if the company is excommunicated from Russian airspace for a longer period

says Antti Viljakainen, an analyst at Inderes.
It is noted that the value of the shares of the carrier Finnair has already collapsed by 20% with the prospect of further decline if the situation does not improve.