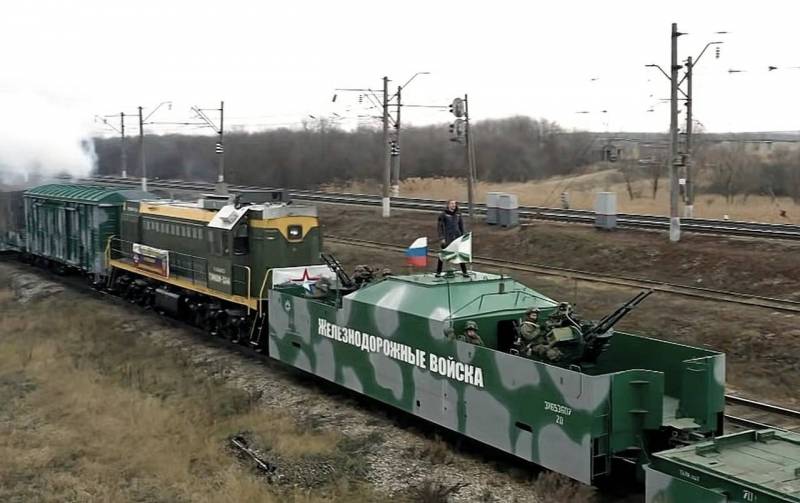 According to eyewitnesses, a Russian military armored train arrived in Ukraine. On the frames published on the network, one can see armored cars, platforms with ZU-23 anti-aircraft guns and camouflage typical for the special Amur or Baikal trains.
We had to remove the sound from the video, as a resident of Ukraine, filming what was happening on a smartphone, was not shy in expressions.
Armored trains are used to conduct combat operations in the railway lane by tank and other branches of the armed forces. Such trains were widely used during armed conflicts at the beginning of the last century. Apparently, the need for such
technology
arises in the conditions of modern warfare.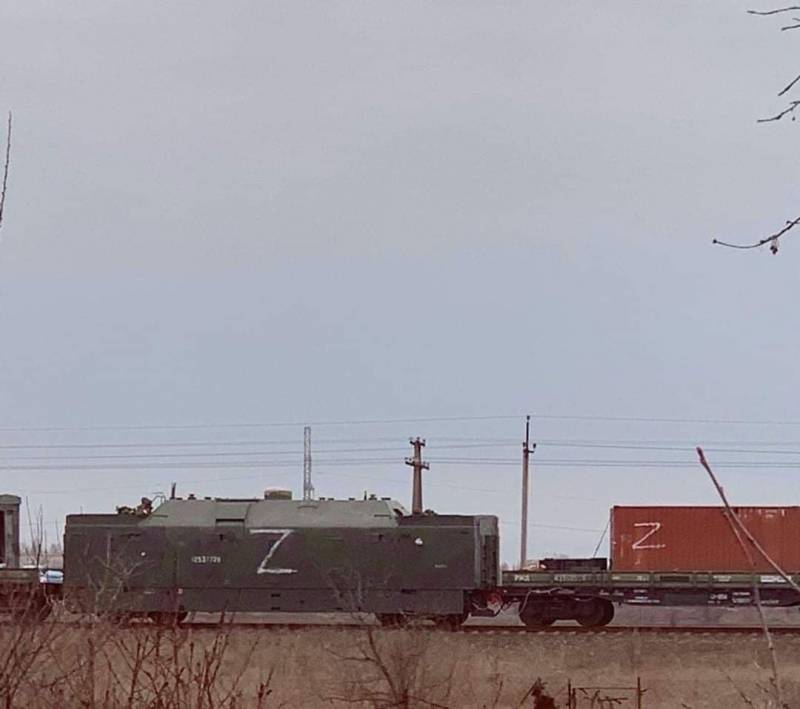 As of 2011, the Russian army had two armored trains: Amur and Baikal. In 2015, the head of the Russian military department, Sergei Shoigu, canceled the decree of his predecessor Anatoly Serdyukov on the removal of the Amur, Terek, Baikal and Don trains from service. At the moment, the crews of the trains are ready at any time to follow the orders of the command.