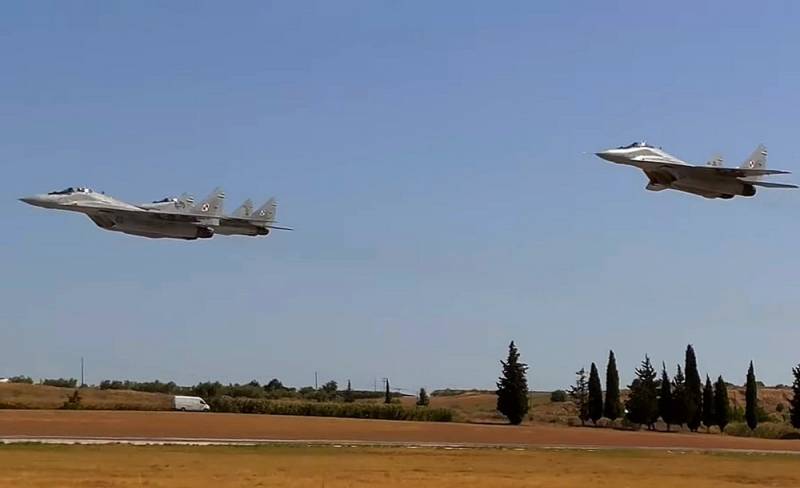 On the third day after the start of the Russian operation in Ukraine, the EU countries announced a plan of military assistance to Kiev, which, in particular, was to include the supply of multi-role MiG-29 fighters from Poland. But Warsaw is in no hurry to fulfill this mission.
According to the American resource The Drive, US Secretary of State Anthony Blinken promised Poland to make up for sending MiGs to Ukrainians with F-16 fighters. However, the Polish authorities continue to call the information about the transfer of the MiG-29 to Kiev a fake and do not want to comply with American requirements.
Poles' fears become clear in the light of recent statements by the Russian Defense Ministry. According to the official representative of the military department, Igor Konashenkov, the use of airfields of other countries for basing Ukrainian military aircraft and their subsequent use against the Russian armed forces will be regarded as drawing these states into an armed conflict against the Russian Federation. Thus, the Poles do not want to supply fighter jets to Kiev, so as not to provoke a big war against the Russian Federation.
In addition, The Drive believes that even if Warsaw wanted to carry out this adventure, the Poles would not have been able to secretly transport the MiG-29 to Ukrainian territory. They could be partially dismantled and transported by trucks, but the sudden appearance of new MiGs in the Armed Forces of Ukraine and their disappearance from Poland will not go unnoticed by Russia.