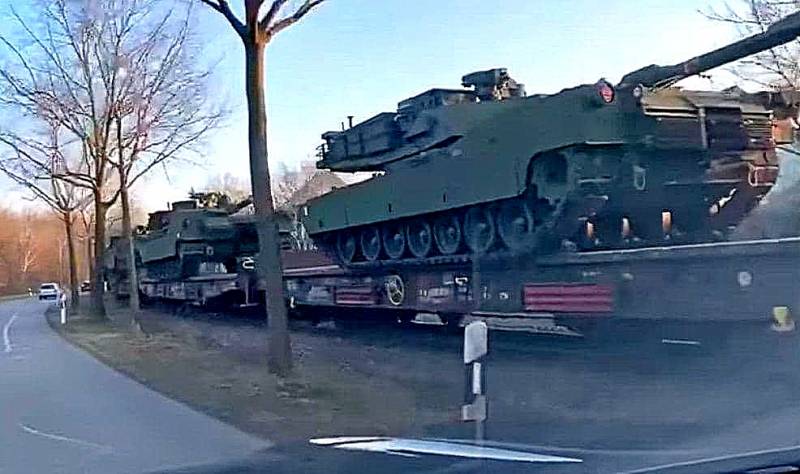 Evidence of an increase in the activity of US forces in Europe has appeared on social networks. So, in Germany, trains with American Abrams tanks in green camouflage were seen going east. Probably heavy combat
technique
heading to Poland.
Green camouflage is not characteristic of American military equipment and is intended for combat operations in Europe.
In addition, American troops arrived in Germany to reinforce NATO troops in Europe. In total, about 7 thousand United States soldiers are planned to arrive, mainly from the 1st Armored Brigade Group of the 3rd Infantry Division, for whom the appropriate military equipment has been prepared in Mannheim.
Meanwhile, the first mercenaries arrived from Great Britain to help the armed forces of Ukraine. Earlier, the head of the British Foreign Office, Liz Truss, announced the possibility of sending volunteers from the UK to Ukraine. In France, they also favorably spoke about the participation of fighters of the French Foreign Legion of Ukrainian nationality on the side of the Armed Forces of Ukraine.
Thus, Ukraine is gradually turning into a springboard for confrontation between Russia and Europe, and the denazification and demilitarization operation is becoming international.