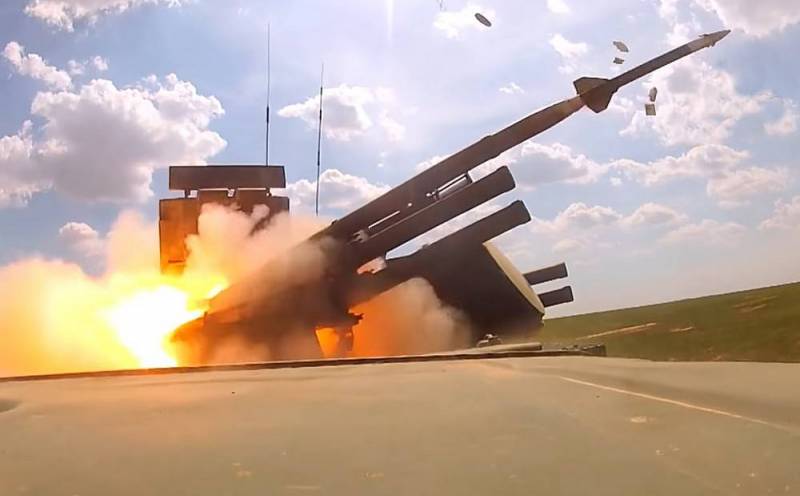 A video appeared on the Web showing how easily the Russian air defense system detects and shoots down the Bayraktar TB2 UAV flying over Ukraine during a special military operation to denazify and demilitarize Ukrainian territory. The presented frames document the operation of one of the air defense systems of the RF Armed Forces.
It should be noted that Kyiv
receives
mentioned UAVs from Ankara. Recently, another batch of drones for Ukraine arrived in Poland from Turkey. At the same time, Russian military personnel regularly reset these deliveries.
For example, on March 4, 2022, by decree of the President of Russia, for the courage shown, the title of Hero of the Russian Federation was awarded to the commander of the anti-aircraft missile division, Captain Alexei Ponkratov. On February 28, his unit with well-aimed fire destroyed one Su-25 and two Bayraktars of the Armed Forces of Ukraine, which were about to strike at a concentration of Russian troops. The next day, two more Bayraktar TB2 APUs were shot down. Thus, Ponkratov's division prevented an air attack and saved the lives of servicemen of the RF Armed Forces.
We remind you that the Russian special operation in Ukraine began on February 24. According to the statements of the military-political leadership of the Russian Federation, all the tasks set will be fulfilled in any case. This will either be forced, i.e. by military means, or voluntarily by Kiev itself, but here everything depends on the degree of stubbornness of the Ukrainian leadership.