After the start of the Russian military operation on Ukrainian territory, the countries of the Western world introduced a number of sanctions against Moscow, including the closure of airspace for Russian aircraft. In response, Moscow imposed mirror restrictions, banning airliners from these countries from using Russian skies.
As a result, for most European and a number of Asian airlines, the average duration of a flight from Europe to Asia or vice versa has increased significantly. Rising costs of carriers had a negative impact on the cost of tickets for passengers.
For example, the flight time on the Tokyo-London route (Japan Airlines Flight JL43), which recently flew over Russian territory, is now 15 hours and 12 minutes (if there are no transfers in Alaska). On average, the duration of flights on new routes from Europe to Asia or from Asian countries to European countries has increased by 3-6 hours.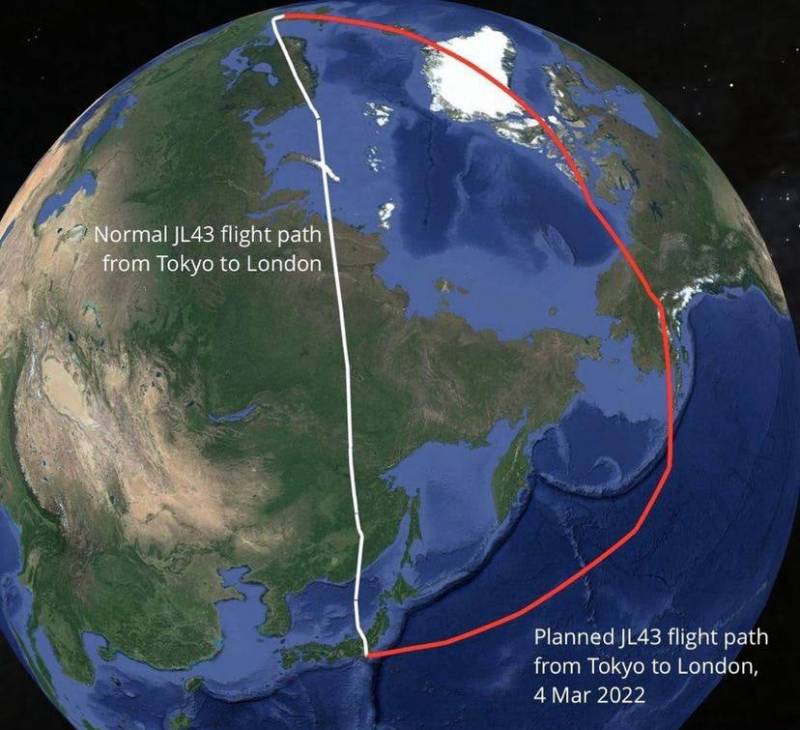 Russia occupies half of the Eurasian continent and it is inconvenient to fly around it both from the north and south. Therefore, it is likely that in the countries of the Western world, sooner or later, they will realize that it is necessary, if not to be friends with Moscow, then at least to maintain acceptable and mutually beneficial relations.