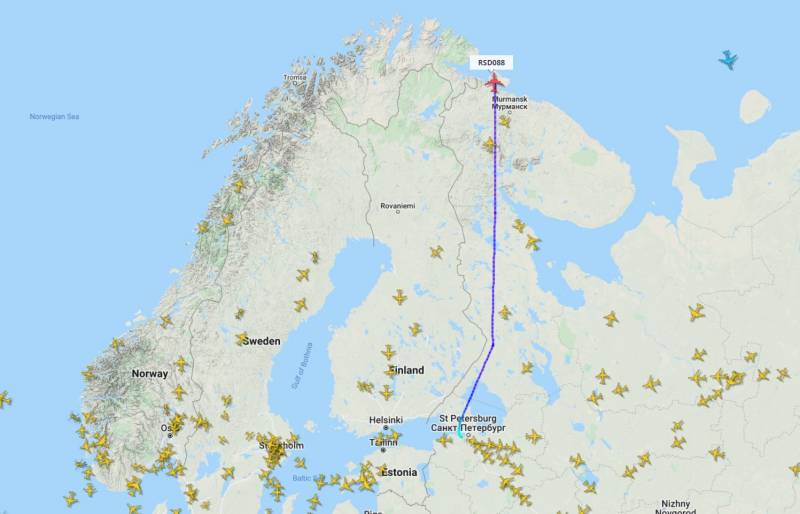 The Il-96-300 aircraft with tail number RA-96019 is currently flying from St. Petersburg to Washington, despite the fact that the US sky is closed to Russian aviation. This liner belongs to the Special Flight Squad "Russia" and serves the President of the Russian Federation.
Who is on the plane is unknown. The other day, Kremlin spokesman Dmitry Peskov confirmed that no high-level talks between the United States and Russia are planned for the near future, let alone any official visit. In today's environment, this is simply not possible.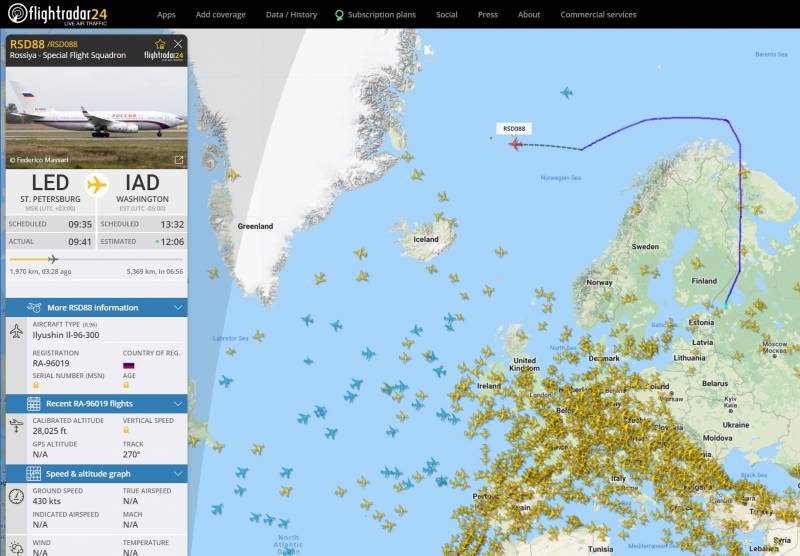 It should be noted that the plane with the number RA-96019 just a couple of days ago delivered the Russian delegation to negotiations with the Kiev side in Belarus. It is quite possible that negotiations with the United States will be announced in the near future.
There is also a possibility that the IL-96 is heading to Washington in the interests of the Foreign Ministry. Perhaps we are talking about another expulsion of Russian diplomats from the United States, or Moscow itself decided to evacuate them from an unfriendly state.
Be that as it may, in the near future we will find out why the presidential plane is heading to the US capital.
UPD: Later, the Russian Foreign Ministry announced that the plane was heading to the United States to pick up the expelled diplomats.