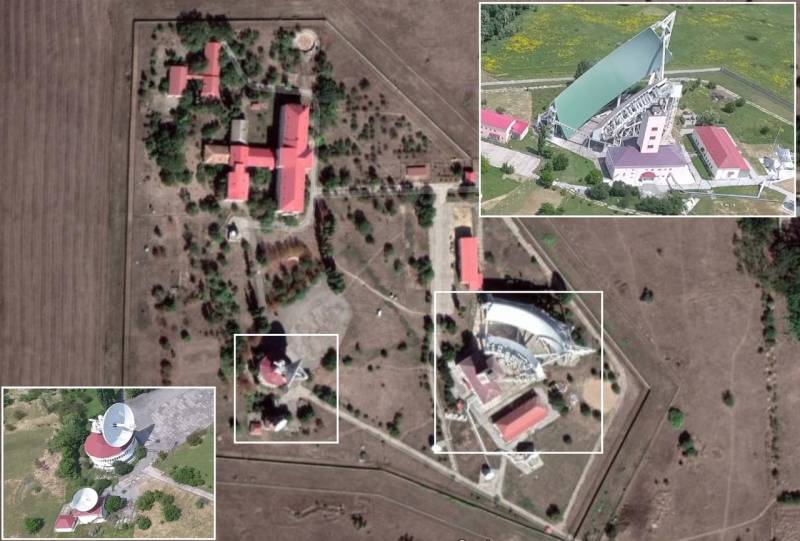 On the night of March 5, the Russian Armed Forces, carrying out a special military operation to denazify and demilitarize Ukraine, neutralized the antenna complex for monitoring outer space in the village of Velikodolinskoye, Odessa region. A video from a local resident appeared on the Web, which recorded the consequences.
The footage shows that only the command post was destroyed. No harm done. The antennas themselves remained intact. Thus, it can be reasonably assumed that the strike was carried out with precision-guided munitions.
Judging by the sounds, two "Caliber" came. Lord, thank God that the guys left for the night today. First night left
says a female voice-over.
As for the mentioned Calibers of the Russian Navy, this is a controversial statement, since the Russian Aerospace Forces, whose activity has been recorded in this area over the past few days, could also strike.
We remind you that the village of Velikodolinskoye is located in the Ovidiopol region near the Sukhoi Liman and the Akkarzhanka River, 15 km west of Odessa, 7 km northwest of Chernomorsk (former Ilyichevsk) and 24 km east of Ovidiopol. In the village, surrounded by numerous vineyards, there is a railway station Akkarzha on the line Odessa - Belgorod-Dnestrovsky.
Earlier it became known that Russian warships, which were in the Odessa Bay and were preparing for a naval landing operation, left the said water area due to bad weather conditions. The squadron headed for the western tip of the Crimean Peninsula to wait out the storm.