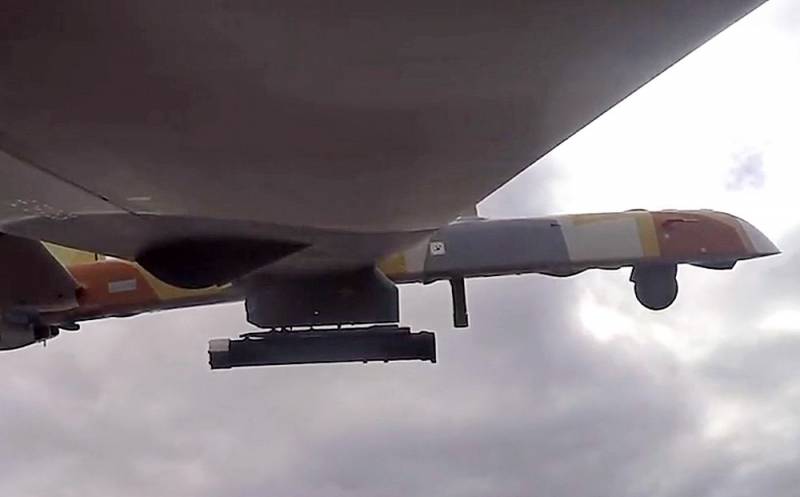 The Russian defense ministry showed a video of the defeat of the command and observation post of the Ukrainian national battalion Aidar (an organization banned in Russia) by an unmanned aerial vehicle "Inohodets" on the territory of the DPR.
The video shows the precise destruction of an enemy object by a strike UAV during the operation to denationalize and denazify Ukraine.
The multi-purpose UAV "Pacer" was developed by the Russian group "Kronstadt". The drone can be used for reconnaissance purposes, for surveillance, patrolling, fire support for ground units, and also as an independent strike unit.
Meanwhile, according to official data from the Ministry of Defense, on March 4 (the 9th day of the operation), Russian troops hit 1812 Ukrainian military infrastructure facilities, destroyed 59 radar installations, 49 aircraft on the ground and 13 aircraft in the air. Also, 67 MLRS, 252 mortars and artillery mounts, 635 tanks and armored vehicles were liquidated. 54 UAVs and 442 military vehicles were disabled.